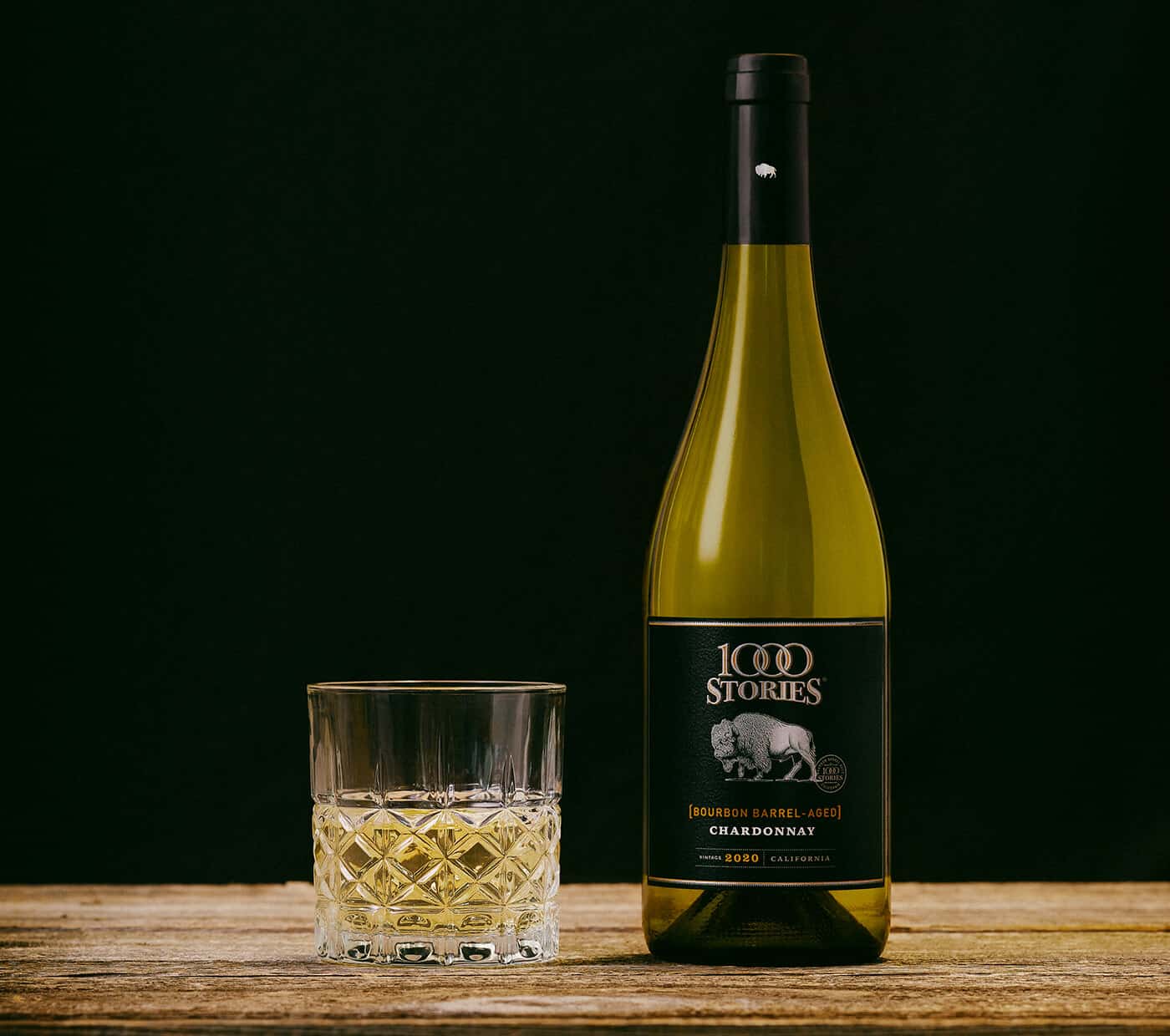 1000 Stories Chardonnay 2020
Bourbon Barrel-Aged
2020
A bold take on a California classic; flavors of peach, pear, vanilla and crème brûlée; partial bourbon barrel fermentation and aging accentuate depth and character.
Varietal: Chardonnay
Region: California
Price: $18.99
Wine Club Price: $15.19
THE CRAFT
This Chardonnay melds the rich character of 1000 Stories' bourbon barrel-aged wines with California's most celebrated white grape variety. The 2020 vintage hails from coveted Chardonnay regions throughout the state, including the cool-climate vineyards of Monterey County. A portion of the blend was fermented in bourbon barrels, integrating complex bourbon and oak notes early on in the wine's journey. A touch of Viognier brought a tropical fruit thread to its quintessential Chardonnay notes of pear and baked apple. In signature 1000 Stories fashion, this wine was aged in traditional French and American oak, with a portion finished in seasoned bourbon barrels before the final blend was assembled.
THE WINE
Our 2020 Chardonnay reflects the classic California style: full-bodied, richly textured and bursting with layers of bright fruit flavor. A palate of peach, pear and pineapple sets the stage for a baked-apple richness and creamy mouthfeel. Bourbon barrel aging weaves a warm thread of vanilla, crème brûlée and wood spice in the glass, culminating in a memorable butterscotch finish.
Find 1000 Stories Wines Near You
Not able to locate your favorite 1000 Stories wine? Reach out to our team.