Surprise your next dinner party guests with something unique and unexpected. This fried rice recipe features rich flavors of duck that pair perfectly with the fresh pear, pineapple and peach notes of our bourbon barrel-aged Chardonnay.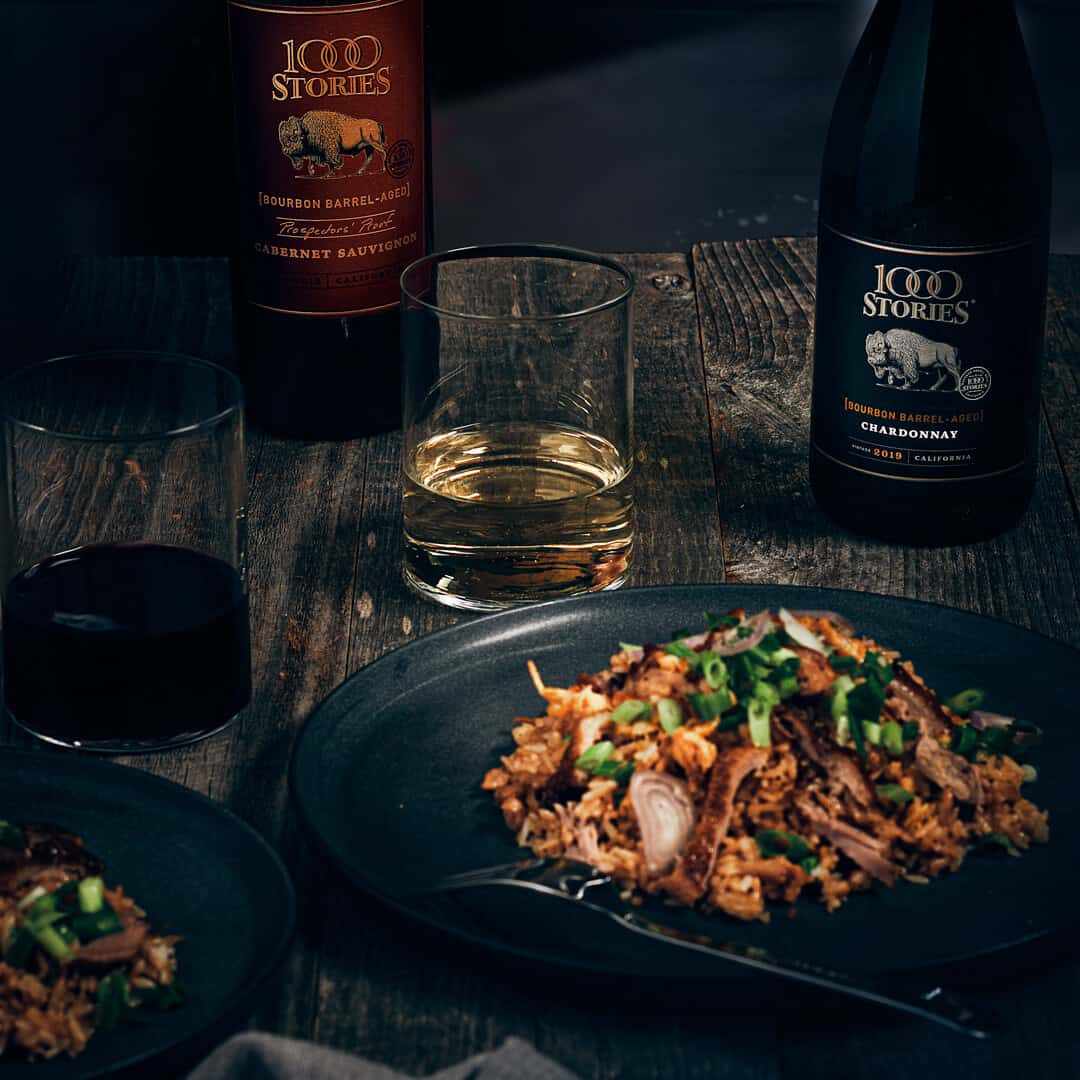 Serves 6
Ingredients
2 cups long-grain rice
1 confit duck leg and thigh, skinned and boned
1 tbsp soy sauce
Freshly ground black pepper
2 tbsp peanut oil
4 oz smoked country bacon, diced
1 medium-size onion, finely chopped
2 tsp garam masala or curry powder
2 large eggs, lightly beaten
Salt to taste
4 scallions, trimmed and minced
Instructions
Step 1
Place rice in a saucepan and add 3 ¼ cups cold water. Bring to a boil. Reduce heat to very low, cover tightly and continue cooking 12 to 15 minutes, until water has evaporated and surface of rice is pitted with little holes. Remove from heat and set aside, covered and undisturbed, 15 minutes more. Transfer rice to a bowl, fluff with chopsticks, refrigerate at least 30 minutes.
Step 2
Shred duck meat, mix with soy sauce, add pepper to taste and set aside.
Step 3
When rice has cooled, heat 1 tbsp oil in a large wok or skillet. Add bacon and fry just until golden, not browned. Remove. Add onion and sauté on medium until golden. Stir in garam masala. Add remaining oil, stir in eggs and quickly scramble them. Fold in duck meat with soy sauce, cooked bacon and rice. Cook on medium heat until rice is heated through and ingredients are well blended. Season with salt.
Step 4
Fold in half the scallions, transfer rice to a serving dish and scatter remaining scallions on top. Serve.