Why choose between wine and cocktails for happy hour? Mix it up and go with a bold wine-based cocktail made with 1000 Stories bourbon barrel-aged Chardonnay for an unexpected California twist.
Complex and refreshing, Devon Tarby's Sonoma cocktail is the ideal way to ease into a breezy spring evening at home. Our bourbon-kissed Chardonnay steals the show in this low-ABV libation. So, grab a glass and escape to The Golden State.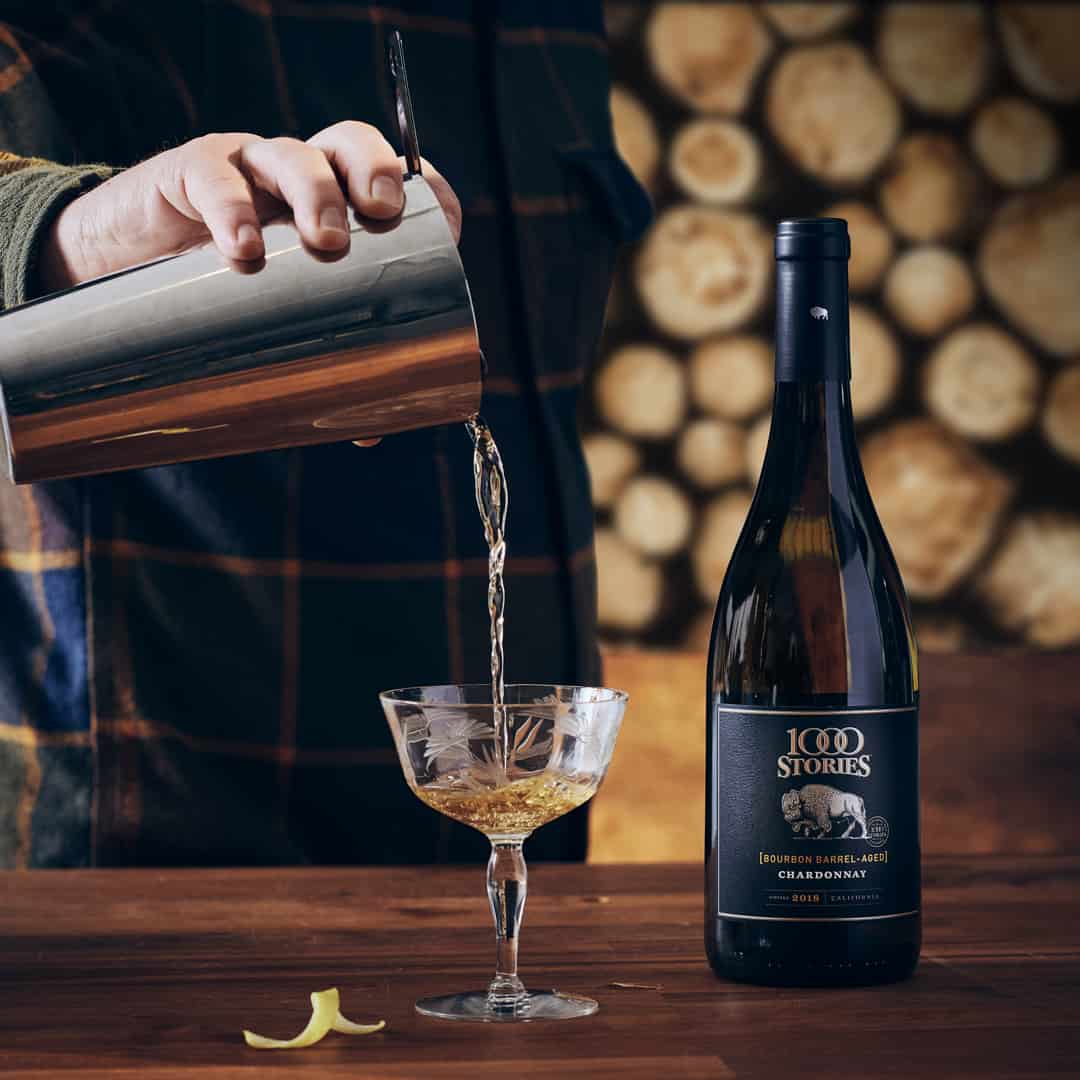 Ingredients
2 1/2 ounces chilled 1000 Stories Chardonnay
1/2 ounce Calvados
2 1/2 teaspoons Honey Syrup (see Note)
1 teaspoon verjus
2 drops of Salt Solution (see Note)
Ice
1 lemon twist and 1 thyme sprig, for garnish
Directions
In a mixing glass, combine the Chardonnay, Calvados, Honey Syrup, verjus, and Salt Solution. Fill the glass with ice, stir well and strain into a chilled wine glass. Pinch the lemon twist over the drink and add to the glass. Garnish with the thyme sprig.
NOTES:
Honey Syrup
In a measuring cup, combine 100 milliliters (about 3 1/2 ounces) water with 5 1/2 teaspoons kosher salt and stir until the salt is dissolved. Let stand for 10 minutes. Transfer to a jar and keep at room temperature for up to 1 month. Makes 3 1/2 ounces.