New year, new cocktails. Ring in 2022 with a bang by making this delicious Pear Cocktail with 1000 Stories Chardonnay. Whether you make it for yourself, or for guests at your next dinner party, it will be a major hit.
This cocktail is clean, simple, and flavorful. This is a must-try drink for all wine lovers, and our bourbon barrel-aged Chardonnay adds the perfect punch to this delightful cocktail. Check out the recipe at the link below.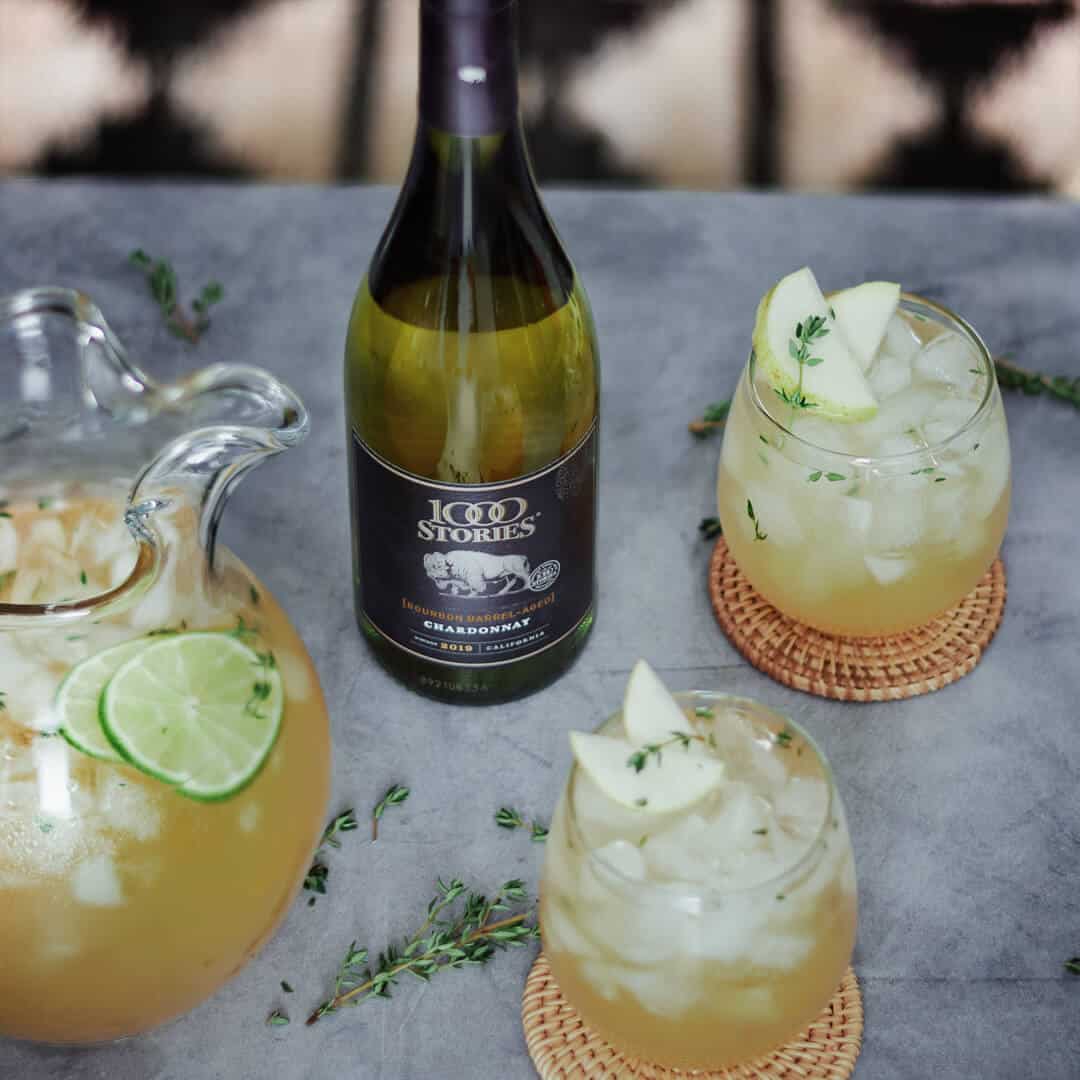 Ingredients
Pear Nectar
Lime juice (plus a lime wedge for garnish)
Fresh thyme reserve some for garnish)
Sweetener of your choice (we use agave syrup)
Pumpkin pie spice
Directions
Add lime juice and fresh thyme to a cocktail shaker.
Muddle the herbs to release their flavor. But make sure you save a sprig or two for a garnish.
Add the chardonnay.
Add the sweetener.
Add the pumpkin pie spice, if using. And you should use it.
Add some ice.
Toss on the shaker lid and give it a good shake.
Strain the chardonnay cocktail into a tall glass over fresh ice.
Garnish cocktail with a piece of lime and a sprig of fresh thyme.