Summer's heating up, but we're cooling down. This refreshing cocktail is a summer favorite of ours, and think it'll hit real nice with you too. Grab your ingredients, a beautiful glass, and a cube of ice, let's whip up a Bourbon Bison.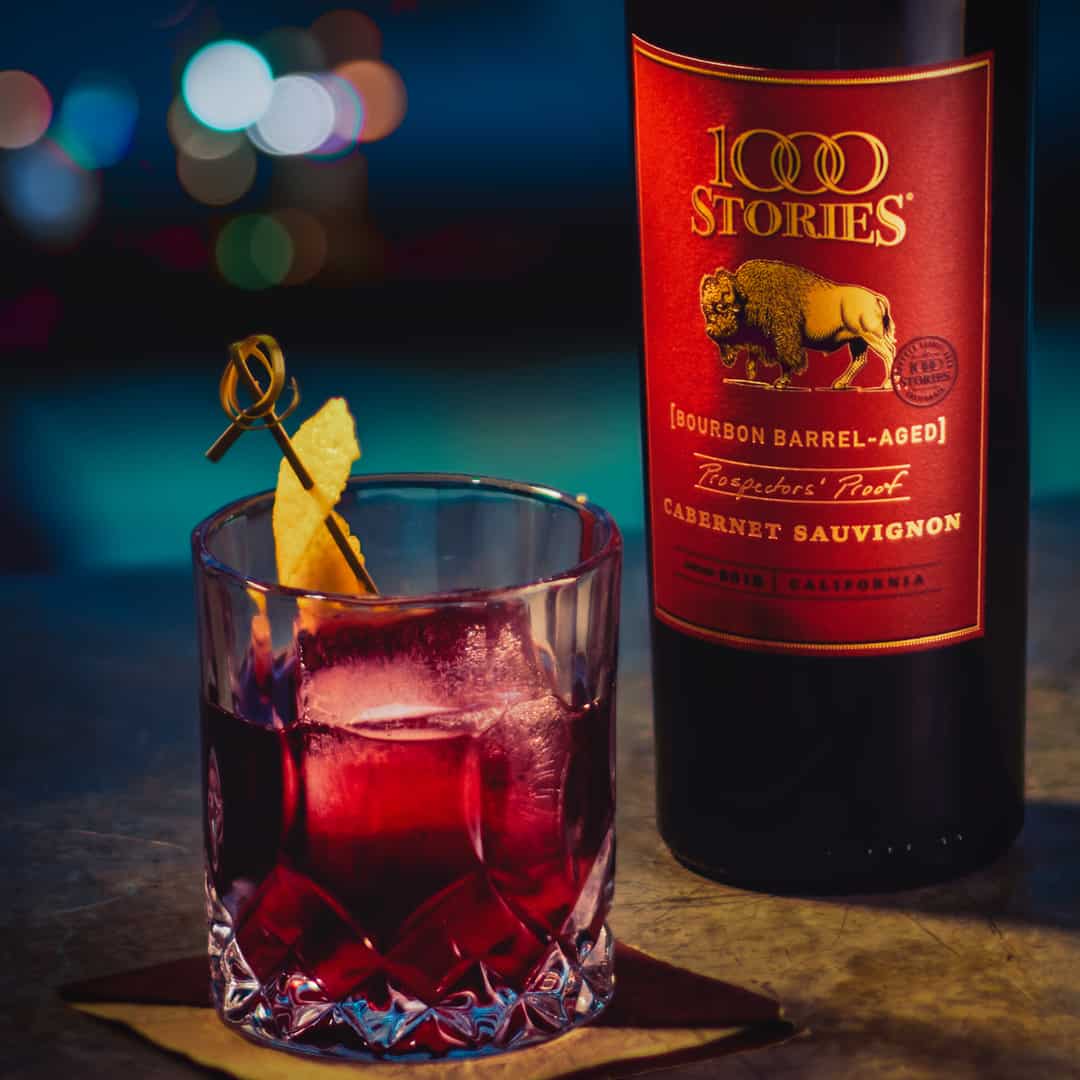 SUPPLIES
DIRECTIONS
Combine all ingredients excluding 1000 Stories Cabernet Sauvignon in a cocktail tin
Add ice and shake, hard until the tin is frosty
Strain into a glass
Add a cube of ice to glass
Top with a float of 1000 Stories Cabernet Sauvignon
Serve with a lemon twist – and enjoy!