Every season is grilling season, especially when it comes to firing up a batch of galbi. Ginger, garlic, and Korean pear, or bae, lend these Galbi Korean flanken-cut short ribs their classic aromatic and slightly sweet flavor, made all the better with a touch of char from the grill.
But, don't worry. Any method—gas or charcoal grill, grill pan, or hot skillet—will work well for this dish. For us, grilling is a state of mind.
Thinly cut lengthwise across the bone, this short rib preparation soaks up all the delicious marinade and cooks quickly, the perfect cut to marinate ahead of time for a quick cook the next day. Get cooking, and pair your galbi with a bottle of 1000 Stories Bourbon barrel-aged Gold Rush Red.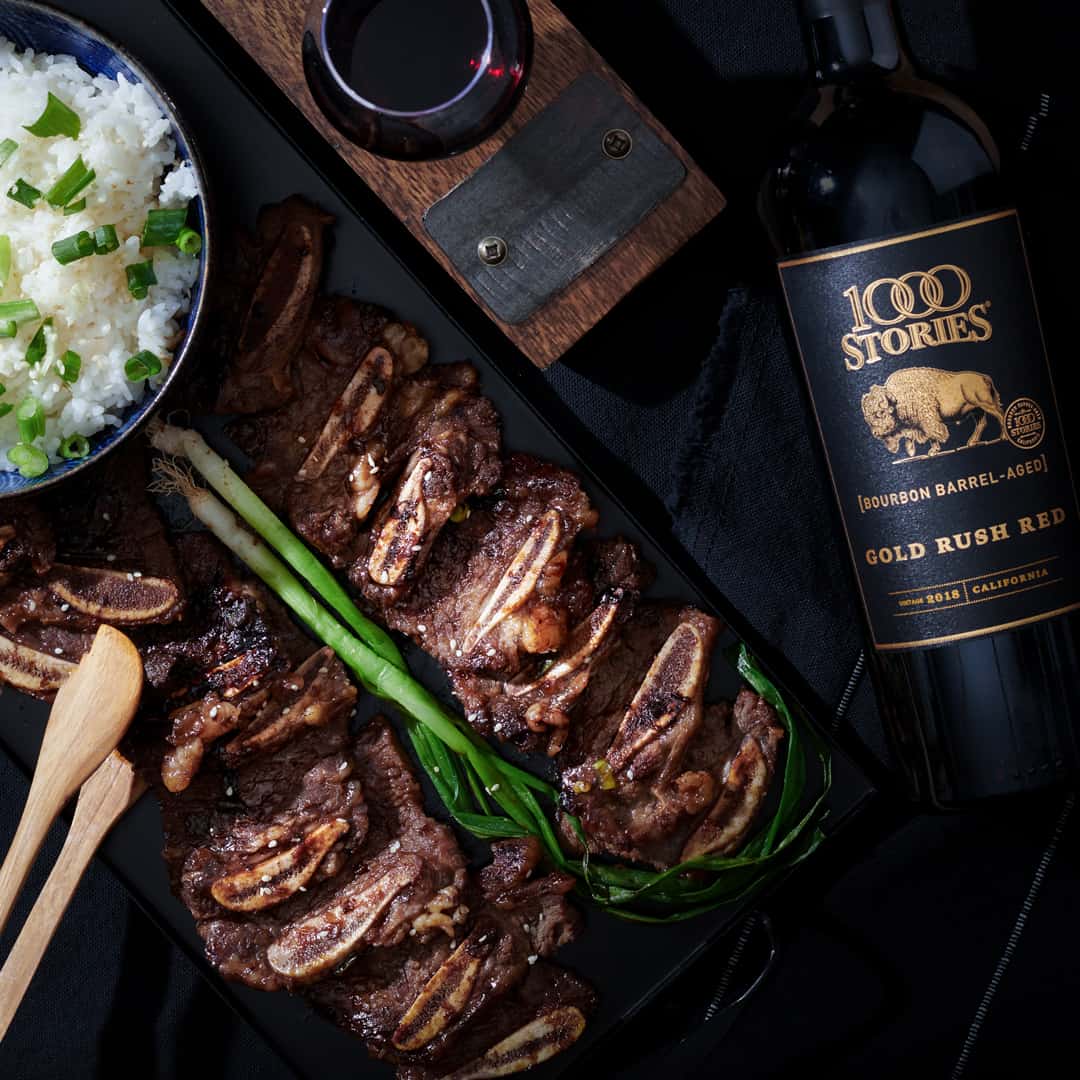 INGREDIENTS
5 pounds short ribs
1 cup brown sugar
1 cup soy sauce
1 tablespoon freshly grated ginger
½ cup water
1 small onion
2 green onions
1 small Korean pear, peeled
4 tablespoons garlic
2 tablespoons sesame oil
Black pepper to taste
INSTRUCTIONS
Coat short ribs in brown sugar
For the marinade, mix remaining ingredients together and evenly coat meat
Refrigerate overnight in a plastic bag or flat container
Grill meat in the method of your choice and garnish with thinly sliced green onions and black pepper to taste