 Red Blend
Bourbon Barrel-Aged
$18.99
club price $15.19
More ways to get it
Join our wine club and save
$18.99
$15.19
Subscribe to save! Club members receive a 20% discount on all bottle purchases
Join club now Boldly crafted
The California Gold Rush signaled a new era thrumming with bravery, bravado and curiosity—characteristics that inspire the rich, bold flavor of our Gold Rush Red. Ablend of classic California varietals, including Merlot, Pinot Noir and Zinfandel, this layered offering balances ripe, juicy red fruit with heady notes of spice box and char.
In signature 1000 Stories fashion, Gold Rush Red was aged in traditional French and American oak, with a portion finished in charred bourbon barrels before the final blend was assembled.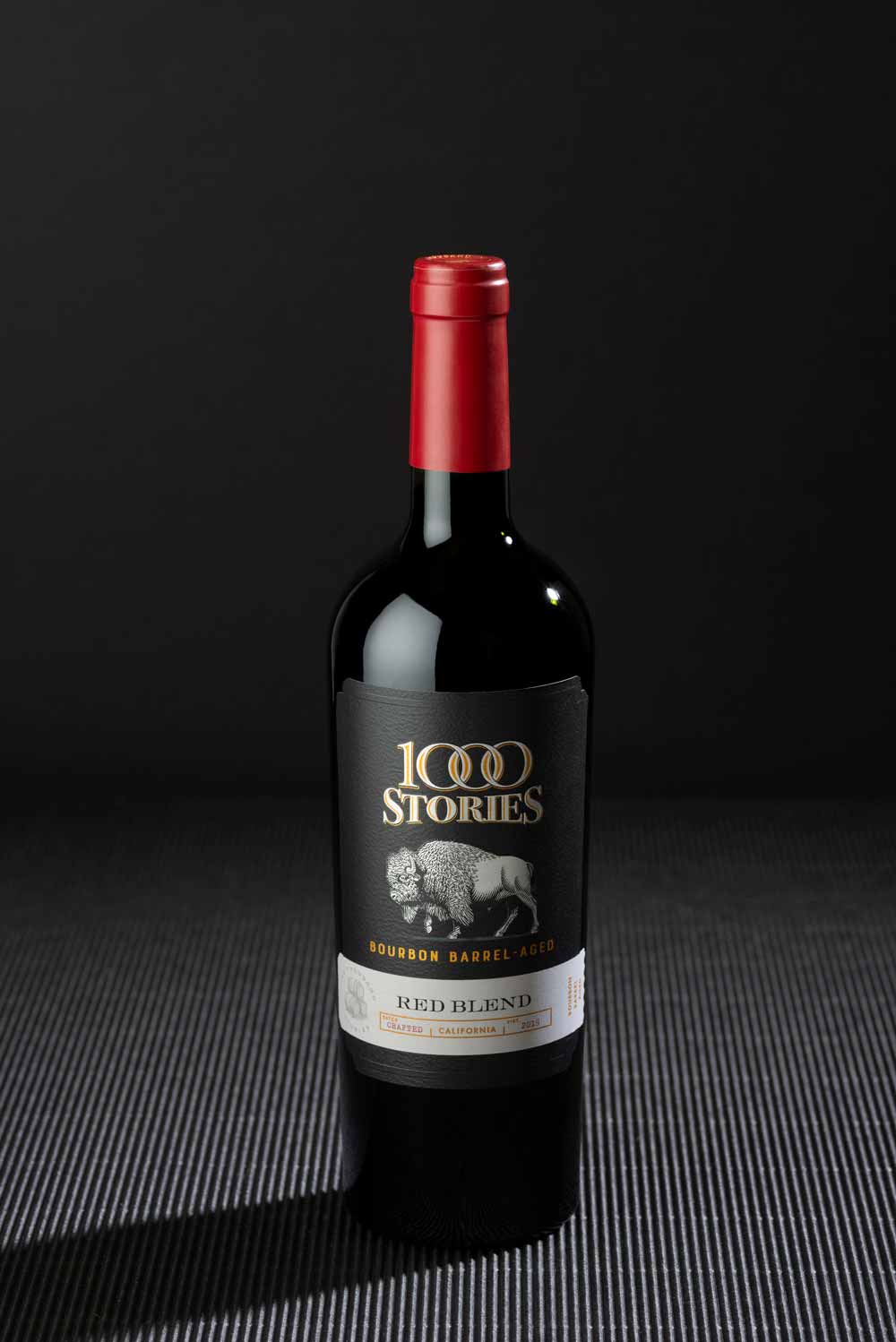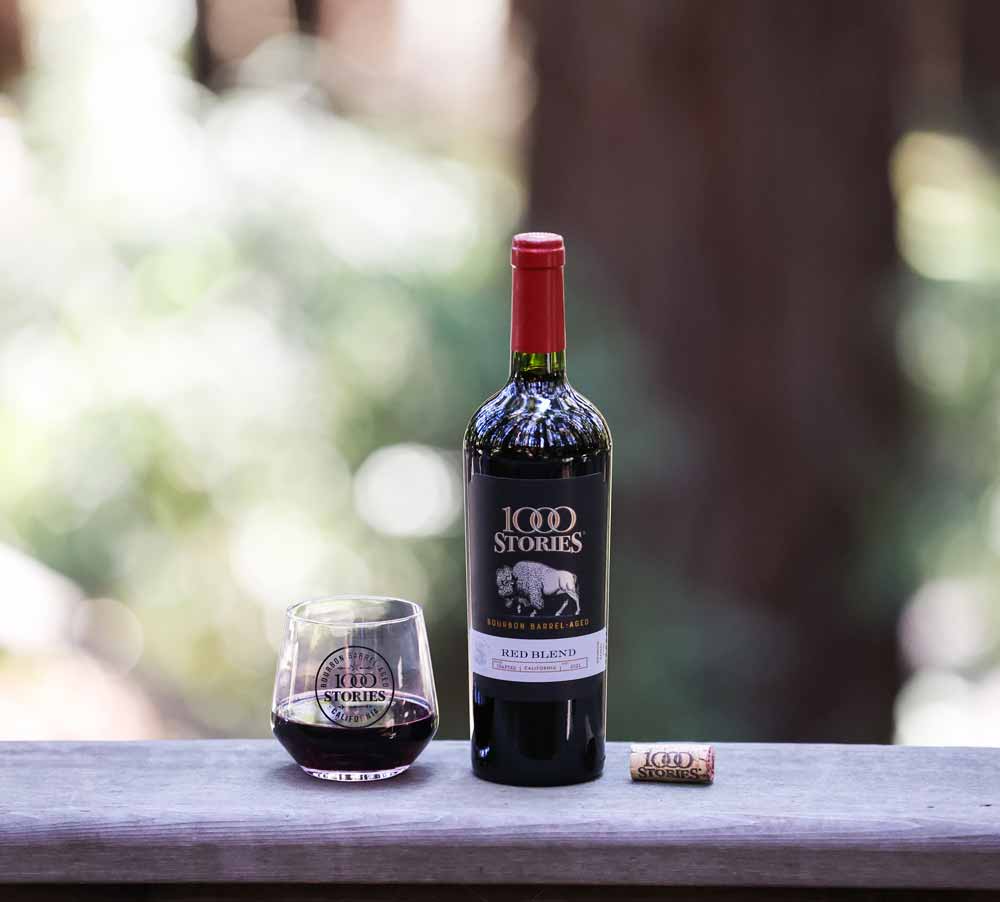 PERFECT RECIPIES FOR
Red Blend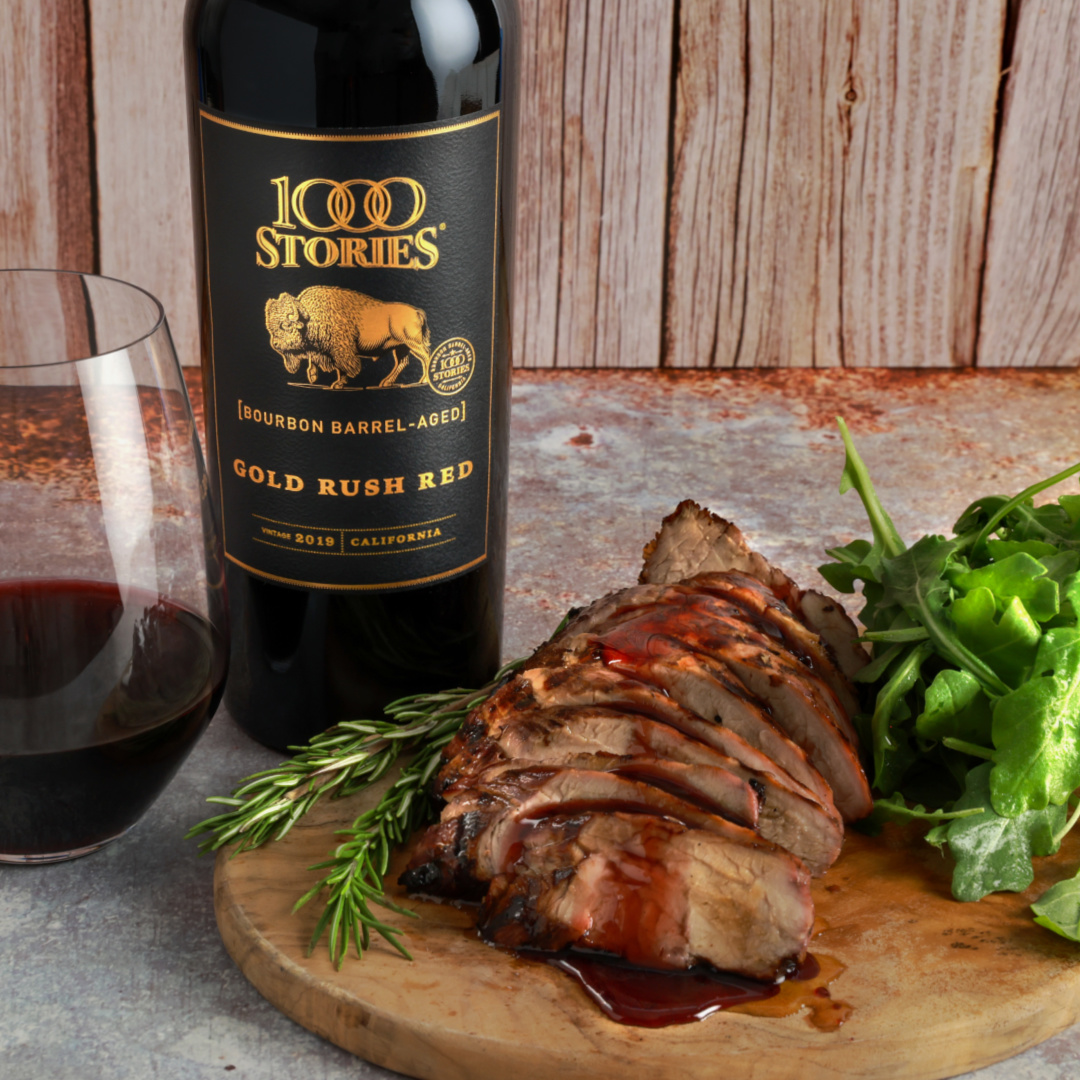 Grilled Rosemary & Red Wine Pork Tenderloin
Pork is great for pairing with wines that have a bold fruit profile, like our Bourbon Barrel Aged Gold Rush Red.  The sweet, smokey flavor of pork in this recipe welcomes the wine without overwhelming it. 
Learn more