Distance has nothing on game night. Whether you're starting your own virtual game night tradition or taking your weekly poker night online, up the ante with a glass of bourbon barrel-aged wine in hand.
Here are our tips for safely hosting the ultimate virtual game night with friends or the whole family: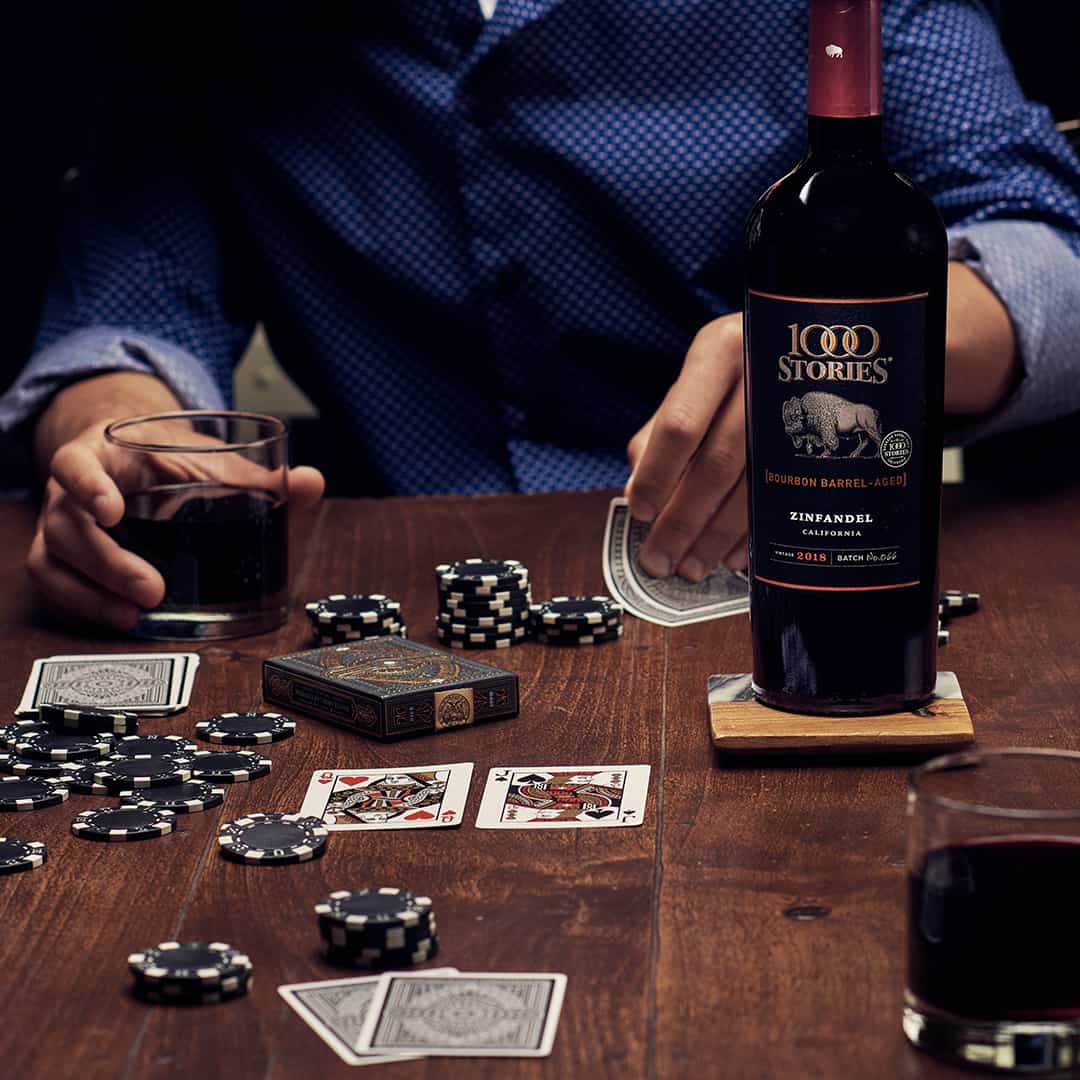 Set the scene with a theme: All dressed up with nowhere to go? Sounds like an ideal way to celebrate game night.
Raise the stakes: Everyone wins when this week's game night loser coordinates next week's signature cocktail or wine pairing. (Hint: 1000 Stories has you covered.)
Game on: Check out some of our game night favorites.
Card Games: Poker, Gin Rummy, Blackjack, Hearts
Board Games: Backgammon, Chess, Checkers, Monopoly
Word Games: Boggle, Scrabble, 20 Questions, Charades