The weather is warming up and we are ready for wines and cocktails that capture the spirit of spring. If there is one that can always be relied on to conjure bright memories of sipping in the sun, it's Sangria. And if there's a wine that makes the perfect Sangria, it's our 1000 Stories bourbon barrel-aged Gold Rush Red. No matter where you're enjoying this cocktail, this classic is sure to please. A simple recipe to batch out, this is the perfect prep-and-share cocktail for your summer kickback. Fill with the vibrant fruit of your choosing to make it your own, or try out this classic recipe below.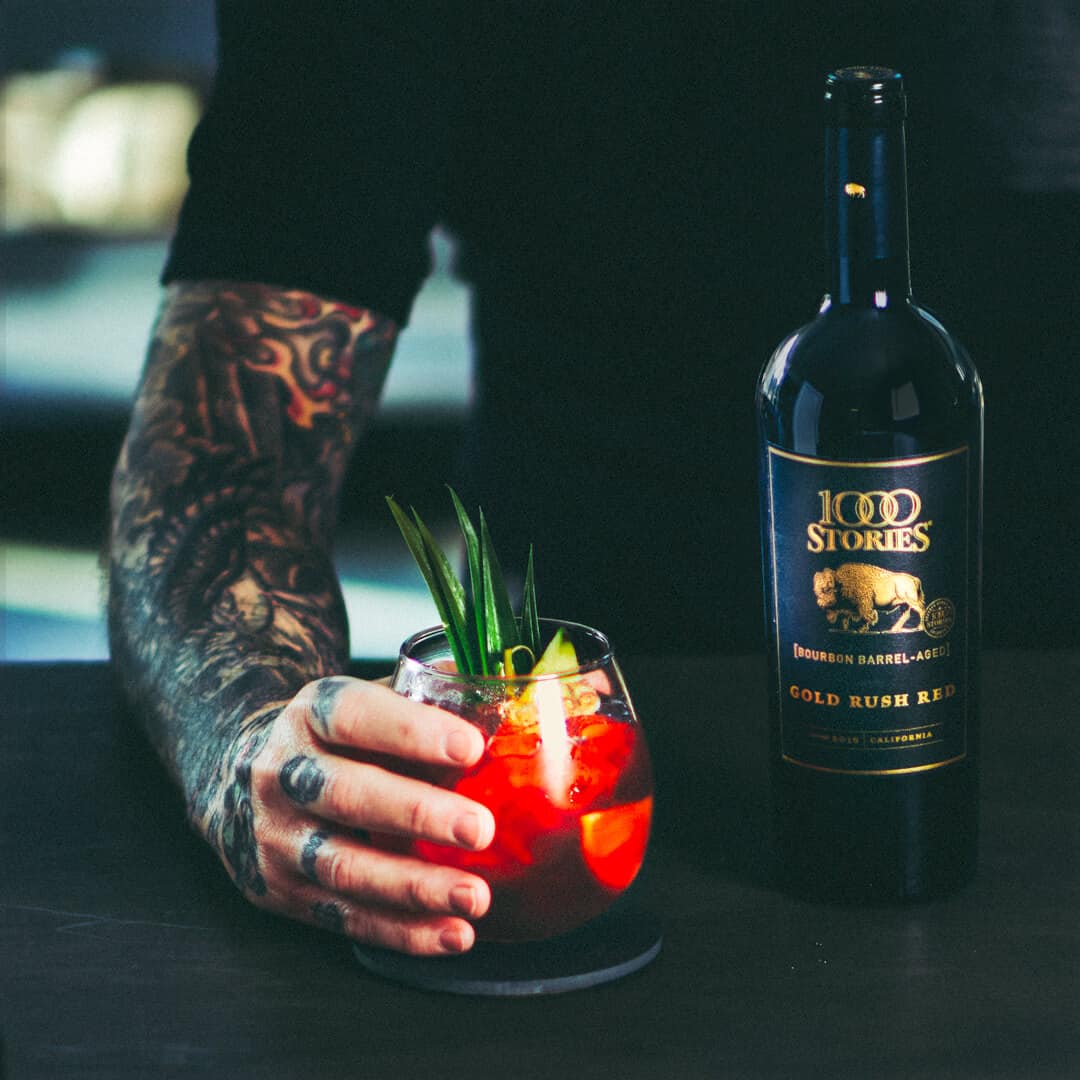 INGREDIENTS
2 bottles of 1000 Stories bourbon barrel-Aged Gold Rush Red
1/2 cup brandy
2 oranges, one juiced and one diced
1 green apple, diced
1 pineapple, sliced into chunks
1 lemon, diced
1 cinnamon stick
optional sweetener: simple syrup* or maple syrup
optional bubbles: lemon-lime soda, ginger ale or sparkling water
DIRECTIONS
Add all the ingredients to a large pitcher. Stir to combine. Taste and add in a few tablespoons of sweetener, if desired.
Cover and refrigerate for at least 30 minutes or up to 4 hours.
Serve the sangria over ice.
If desire, top off each glass with a splash of bubbly soda (or sparkling water).