The holidays are a time when family and friends gather – this year, give the gift of food. Some of the best memories and meals come during these moments. This means that you'll probably be spending a lot of time in the kitchen in the coming weeks preparing various meals and baked goods.
If you're looking to bring something new to your holiday table, we have a great recipe for you to try: Pumpkin Bourbon Cakes. Make sure to pair this delicious treat with our bourbon barrel-aged Gold Rush Red. This blended, bourbon barrel-aged wine subtly enhances the bourbon flavor in the cake.
Check out the recipe and bring this delicious gift to your next holiday gathering.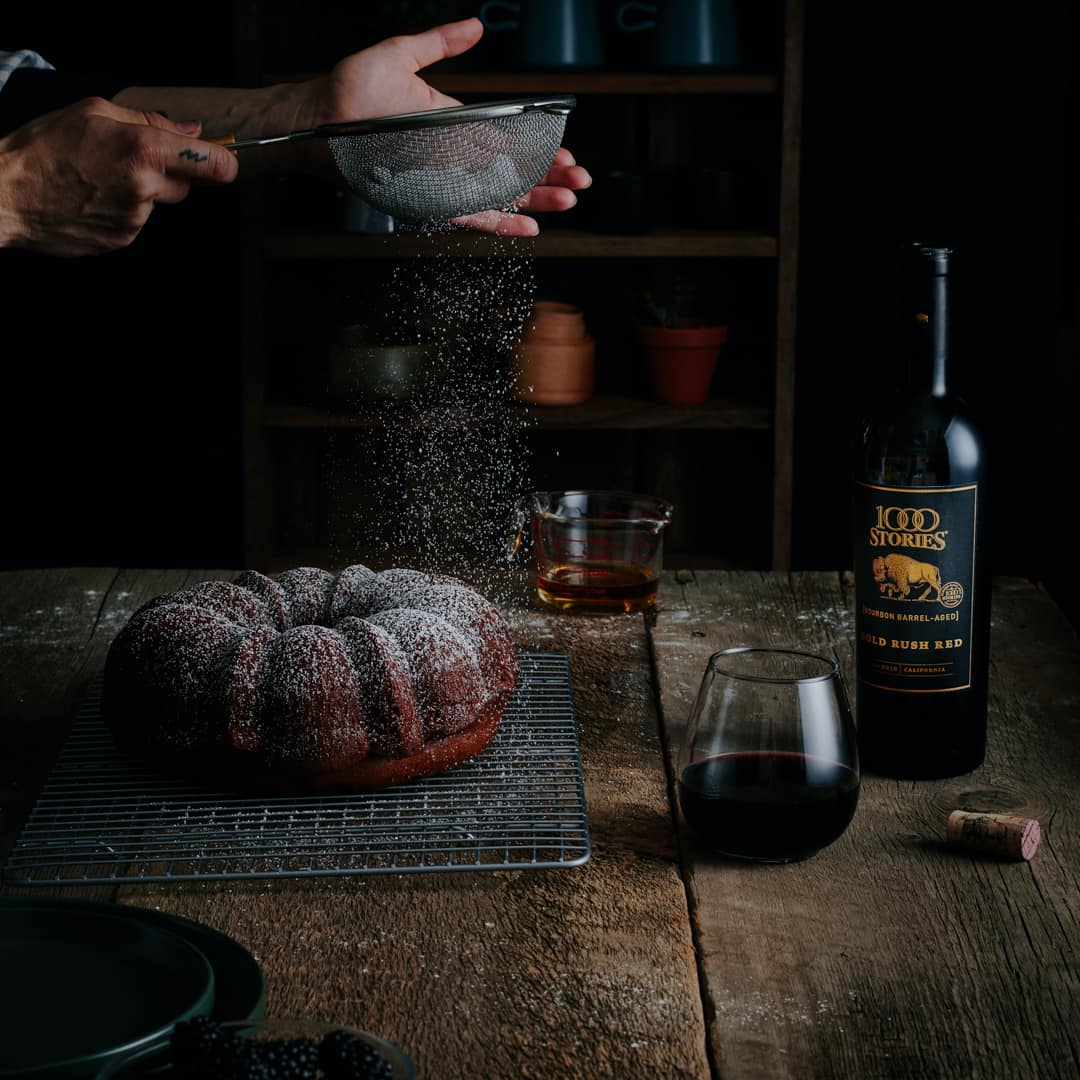 INGREDIENTS
3 ⅓ cups flour
1 ½ tsp. baking powder
¼ tsp. baking soda
¾ tsp. salt
2 tsp. cinnamon
1 ½ tsp. freshly grated nutmeg
1 tsp. ginger
½ tsp. allspice
¼ tsp. ground cloves
1 ½ cups sugar
1 ¼ cups dark brown sugar
1 cup canola oil
2 cups pureed pumpkin
⅓ cup bourbon
5 eggs
CREAM CHEESE FROSTING
6 oz. softened cream cheese
2 – 3 Tbsp. bourbon
3 cups powdered sugar
¼ cup chopped and toasted pecans