creating the perfect charcuterie board
Snack boards, also known as charcuterie boards or cheese boards, are a popular and easy way to serve food at parties or impromptu gatherings. These versatile boards allow satisfying snacking for all food preferences and dietary needs – and they are fun to make.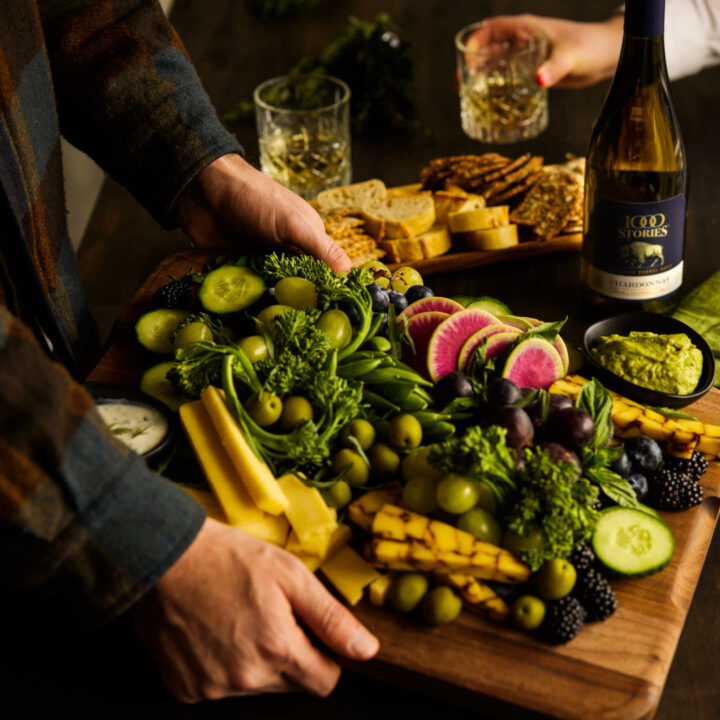 Your snack board can be carefully curated or made on the fly – there really aren't any rules! But if you are new to hosting,
here are a few tips for snack board success:
Choose the right board – The size and shape of your board or platter will depend on the number of people you're serving and the amount of food you want to include. You can also branch out and use more than one if needed.
Variety is key – Choose meats and cheeses with a variety of flavors, colors and textures. Throw in olives, pickles, fruit (fresh or dried), crackers, bread, nuts, veggies, chips and dips. If you are working on a tight timeline and don't have time to shop, you may be surprised by the snacks you already have.
Cut meats, cheeses and bread – Cut larger items into small pieces that are easy to eat and perfect for a single person to just grab one piece (or more).
Arrange – This is the fun part. Depending on what you are serving, there are many ways to arrange the board and don't be afraid to add some height. Height will make the board more visually appealing. If this seems challenging, try looking up examples of styled boards online or on social!
Add utensils where needed – A cheese that needs to be spread or cut will need a cheese knife, dips may need a spoon, and fruits or vegetables that are hard to grab may need toothpicks or a fork.
Serve with wine – The casual dining approach of a snack board pairs perfectly with a versatile wine that can complement many foods and scenarios. We recommend our American Barrel Aged Chardonnay or Pinot Noir.
Don't be afraid to experiment. There are no rules when it comes to making charcuterie boards. So experiment with different combinations of meats, cheeses, and other items.