First mentioned in Charles Dickens' "A Christmas Carol" in 1843, the Smoking Bishop Cocktail is warm, sweet, and perfect for the holidays. For a modernized take, we've recreated the recipe found in "Drinking with Dickens", written by the author's great-grandson Cedric, and brought it all together with one of our favorite bottles of red – the 1000 Stories Zinfandel.
Perfectly balanced, our Zinfandel is bourbon barrel-aged and exceptionally smooth with a ripe raspberry character. The bramble and berry palate is accented by a savory richness, layered over notes of dried herbs and burnt vanilla for the perfect balance.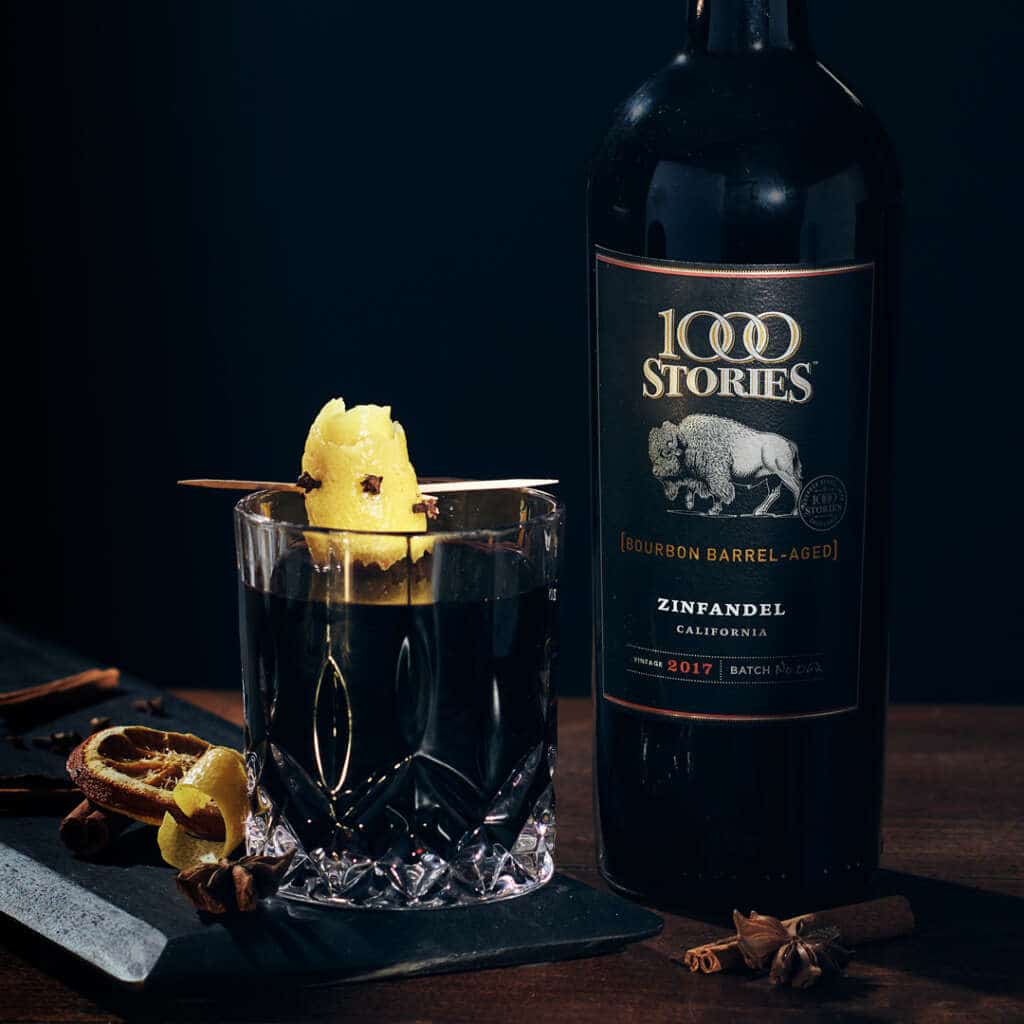 What you need:
6 Seville oranges
½ cup Demerara sugar
1 bottle 1000 Stories Zinfandel
1 bottle Ruby Port
30 cloves (optional)
5 dried green cardamom pods
Orange peel for garnish
If you can't find Seville oranges, don't worry. Simply substitute five navel oranges and add the juice of one lemon when roasting, and you'll be in good shape.
You can even bottle this batch cocktail to enjoy any time of the year! In this case, just fortify your concoction with Orange Brandy and omit the port. When ready to serve, simply heat your drink and add the port with a cup of water.
Note: When your cocktail is finished brewing, it may actually appear to be smoking slightly as the vapor rises, hence the name – the Smoking Bishop!
So whether you're curling up with a classic novel, or treating your friends and family at home, let's all raise our glass to the timeless power of a good story!