If the mouth-watering aromas around the neighborhood are any indication, it's time to get outside and start grilling. From charcoal loyalists to wood pellet perfectionists, it seems everyone has an opinion about how to get the best flavor out of your grilled meats and veggies (our best tip: add a glass of your favorite wine).
Like wine, the best grill is the one that you most enjoy cooking on and eating from. We've rounded up some of the most popular grills and some helpful tips for an afternoon cookout that will keep your friends and family inviting themselves over all summer long.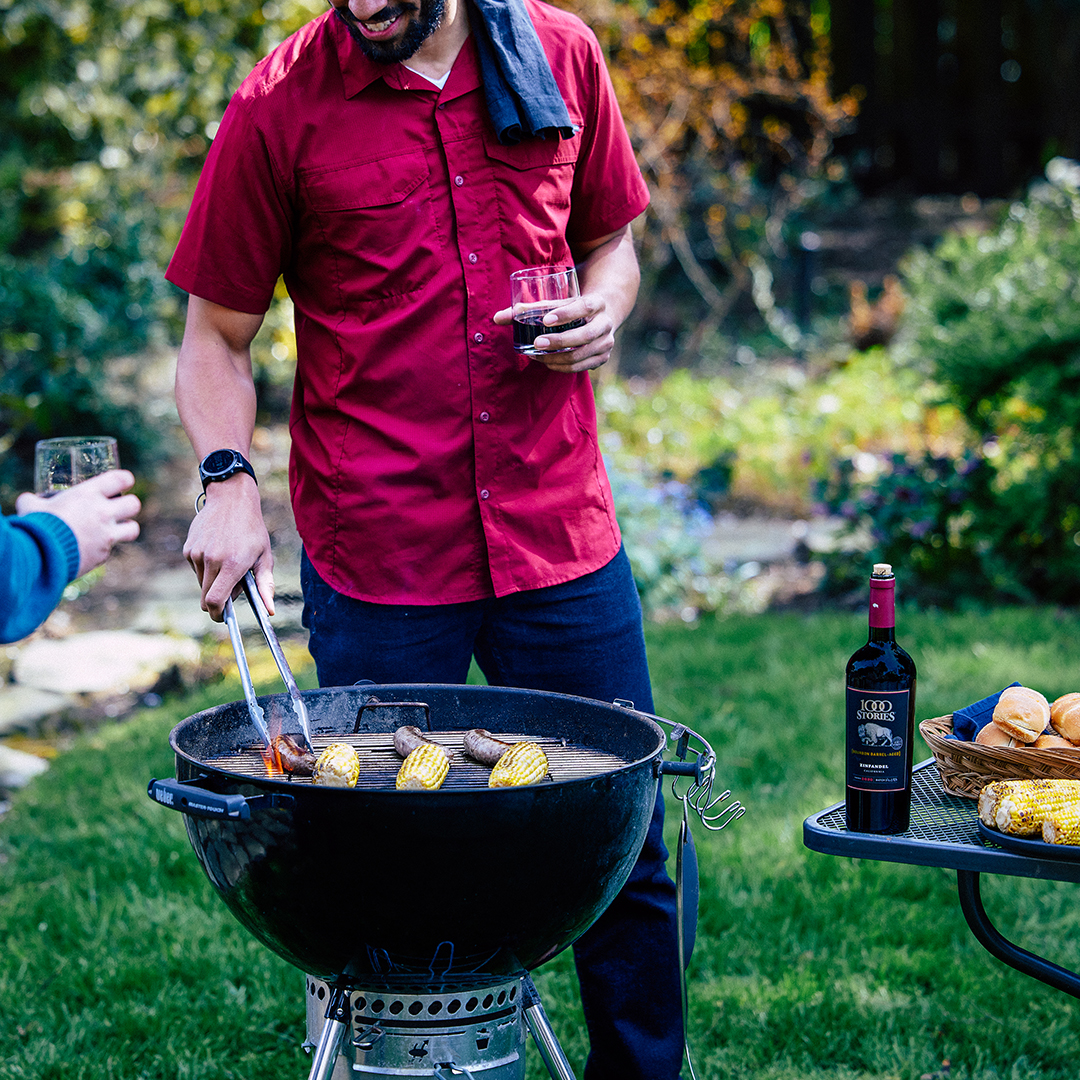 Type of grill:
Charcoal – Charcoal grills are the most traditional type of grill. Charcoal gives grilled food a smokey flavor and they are relatively easy to use. They also require no electricity, gas or propane source, so depending on their size, they can be easily transported on a camping trip or to a tailgate party. It can be difficult to control the temperature on a charcoal grill, which generally means that it takes some practice to grill the perfect meal.
Gas – Gas grills use either a propane tank or an outdoor gas line to provide gas. Unlike charcoal grills, they light and pre-heat easily and it is easy to control the temperature by turning the gas up or down. While they tend to be more expensive than charcoal grills, the ease of use of a gas grill make them an attractive option.
Pellet grill – Pellet grills and smokers have gained in popularity over the past few years. They give that traditional smokey flavor, and burn at a lower temperature so burning food is not as common as it is on charcoal.
Ceramic Egg – The ceramic egg or Kamado grill is kind of an "if you know, you know" proposition. Owners of these pricey grills swear by them. Invented in China and eventually marketed in Japan, these grills are modeled after ancient earthenware cooking ovens, and can sear, roast, bake and smoke all in one grill.
Here are a few tips to get the most out of your grill:
Clean your grill before each use. We recommend using a half-onion on a hot grill – using BBQ tongs. Do not use a wire brush as the bristles can come off on the grill and stick to food later.
Preheat your grill to ensure that your food cooks evenly.
Use a meat thermometer to determine when grilled meats are ready. This is the best way to ensure that your food is cooked to a safe temperature.
Don't overcrowd your grill. Grill in batches. This will prevent your food from cooking evenly.
Grill food over indirect heat. This will help to prevent your food from burning.
Let your food rest before serving. This will help the juices to redistribute and will result in a more tender and flavorful meal.
And of course, pair your grilled fare with your favorite wines. We love a good glass of Zinfandel – it's a great sipper while grilling and a the bold, fruit flavors are always a good match for smokey foods.