Zesty, herbaceous, and deliciously tangy, chimichurri adds an out of this world flavor to just about anything you put it on! Argentine in origin, this versatile sauce is often enjoyed at traditional Asado barbecues and gatherings in various South American countries – and it also happens to pair perfectly alongside some of your favorite bottles of 1000 Stories Red.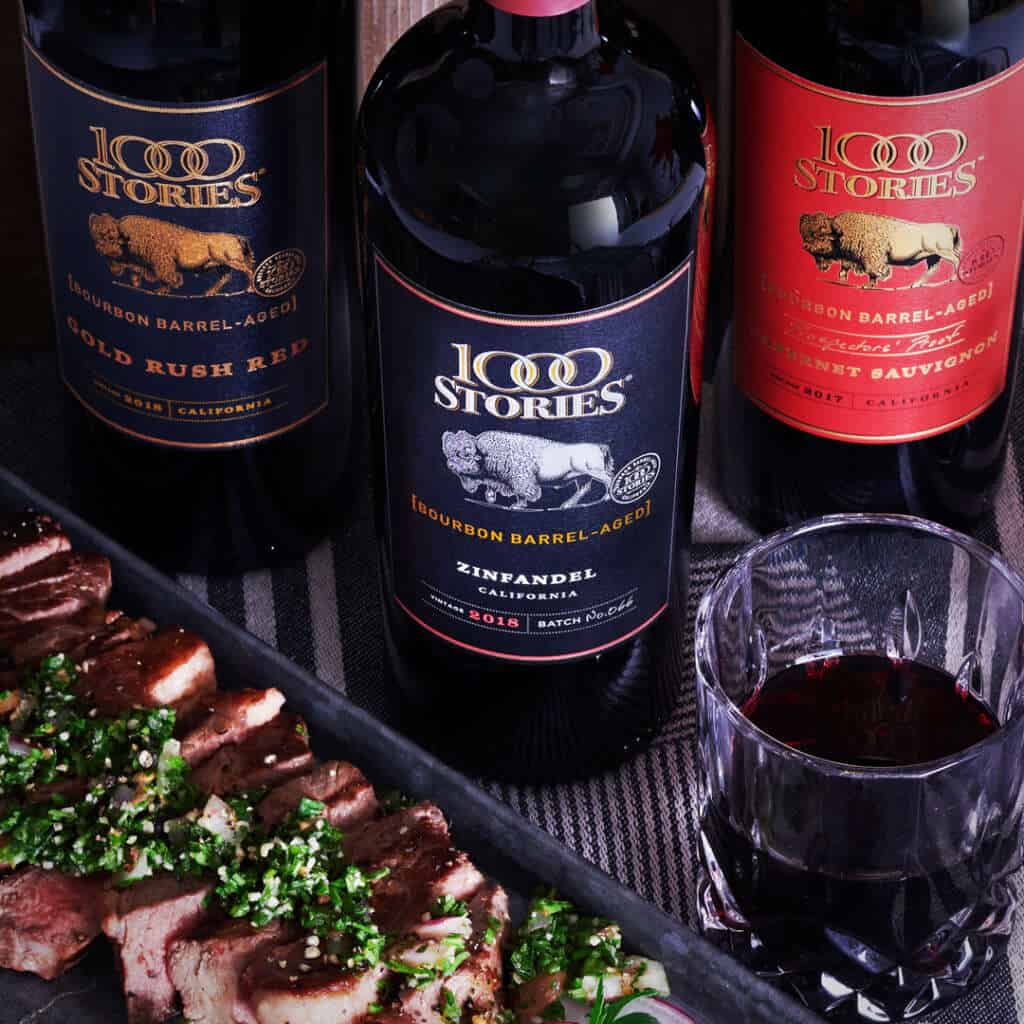 Instructions
To make your homemade chimichurri, finely chop and combine parsley, garlic, and oregano, then stir in olive oil, vinegar, and lemon zest. Season with salt and a pinch of red pepper flakes for an extra kick. It's that easy!
Serving
Transfer your just-grilled steak onto a cutting board.
Slice it into thin strips and spoon your chimichurri over the top. Now you're at the most important step – it's time to pour your wine.
For a smooth and savory richness on the palette, try pairing your meal with a bottle of 1000 Stories Zinfandel. If you're looking for a more layered and complex pairing, we'd recommend our Cabernet Sauvignon with hints of burnt sugar, vanilla, dried herbs, and a slightly smoky finish to elevate each bite.
If you're looking for a timeless blend, try a glass of 1000 Stories Gold Rush Red and enjoy ripe, juicy red fruits with heady notes of spice and a finish of dried herbs and charred vanilla. Salud!