Thanksgiving is arriving soon and we are here for it. As much as we love the food, we are
equally grateful for this season of travel, gathering with friends and creating new memories.
Wherever your plans take you, we have suggestions on the best wine to pair, both with holiday
foods and some favorite holiday activities.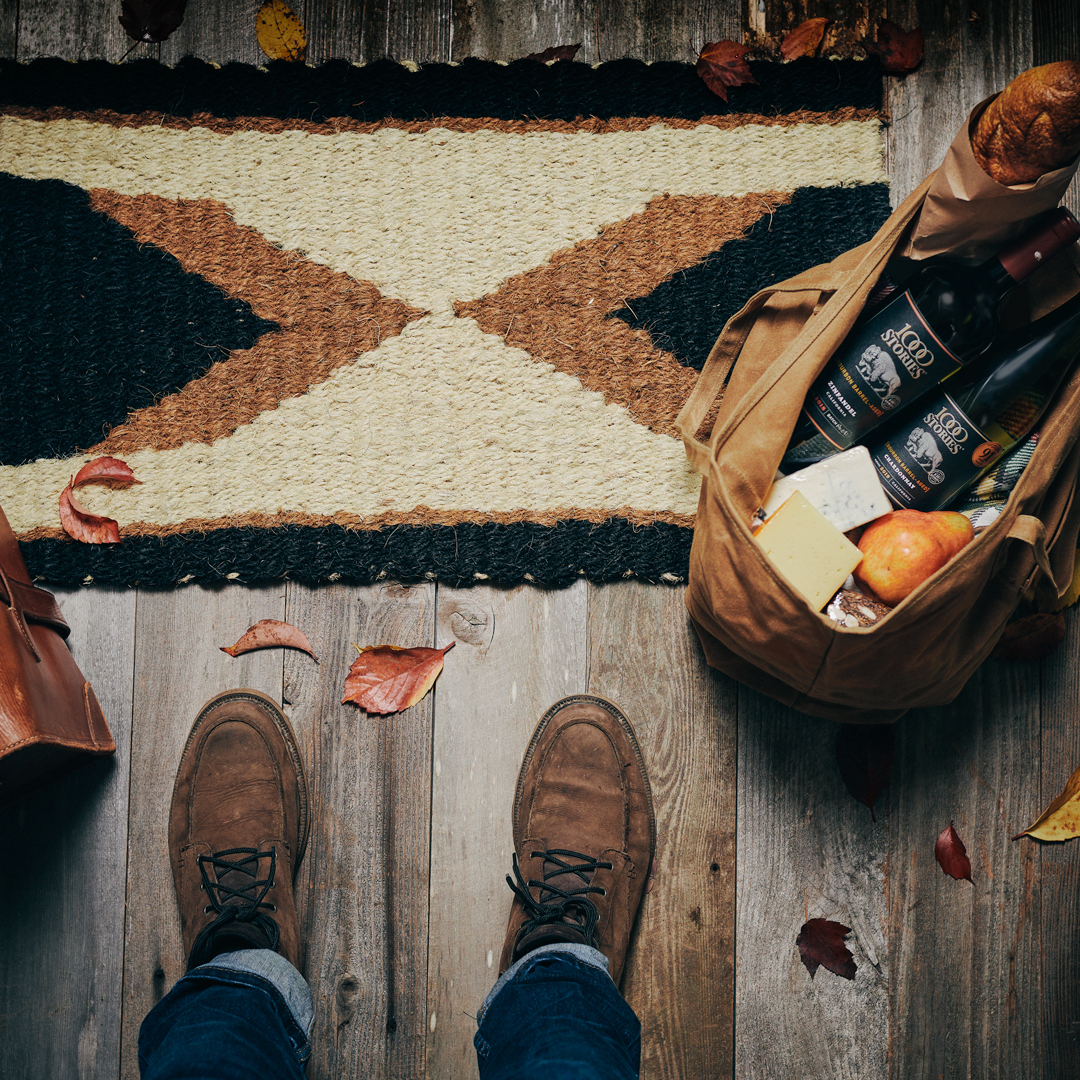 The end of a long travel day: The Thanksgiving holiday is one of the busiest travel periods of
the year. If you are planning to roam, end the travel day by raising a glass of our Gold Rush Red.
Thanksgiving pairing: Cream or cheese-based side dishes, or butternut squash risotto with crispy
prosciutto.

A Holiday Hike: It's a good idea to get outside for some exercise and fresh air before the food
starts rolling out. We recommend grabbing your favorite sibling (cousin, friend or parent) and
taking a mid-morning hike. If you plan to find yourself somewhere picturesque and perfect for a
toast, bring a bottle of American Barrel Aged Chardonnay for the occasion. Thanksgiving
pairing: vegetables off the grill, cheeses, deviled eggs, mashed potatoes.

The Game: Football pairs as well with Thanksgiving as turkey does. If you plan to spend a few
hours catching the game, you are going to need a wine as exciting as all the action – enter
Zinfandel Batch 86. The racy flavors and unique bourbon barrel notes will match the energy in
the room. Thanksgiving pairing: turkey, stuffing, just about anything smoked or fried.

Fireside Hang: It's the end of the night, the dishes are done and it's finally time to catch up by
the fire. What's in your glass? We suggest Prospector's Proof Cabernet Sauvignon. This
bourbon-barrel aged Cab is a great sipper at the end of the day. Or, if you are a cocktail fan, try
The Farmer Mary or a red wine and spice cocktail. Thanksgiving pairing: bold gravy, beef or
lamb (for those who don't do turkey), stew.

The Unexpected: Be ready to say yes to a last-minute dinner or party invite, a visit from
someone you can't wait to catch up with, or a meal that is begging for a great wine. Keep a
bottle of American barrel-aged Pinot Noir handy for these moments – then make them happen!
Thanksgiving pairing: turkey, mushroom casserole, bacon-wrapped asparagus.

May your holidays be bold and bright, and may new traditions be made this year.