Zinfandel
Bourbon Barrel-Aged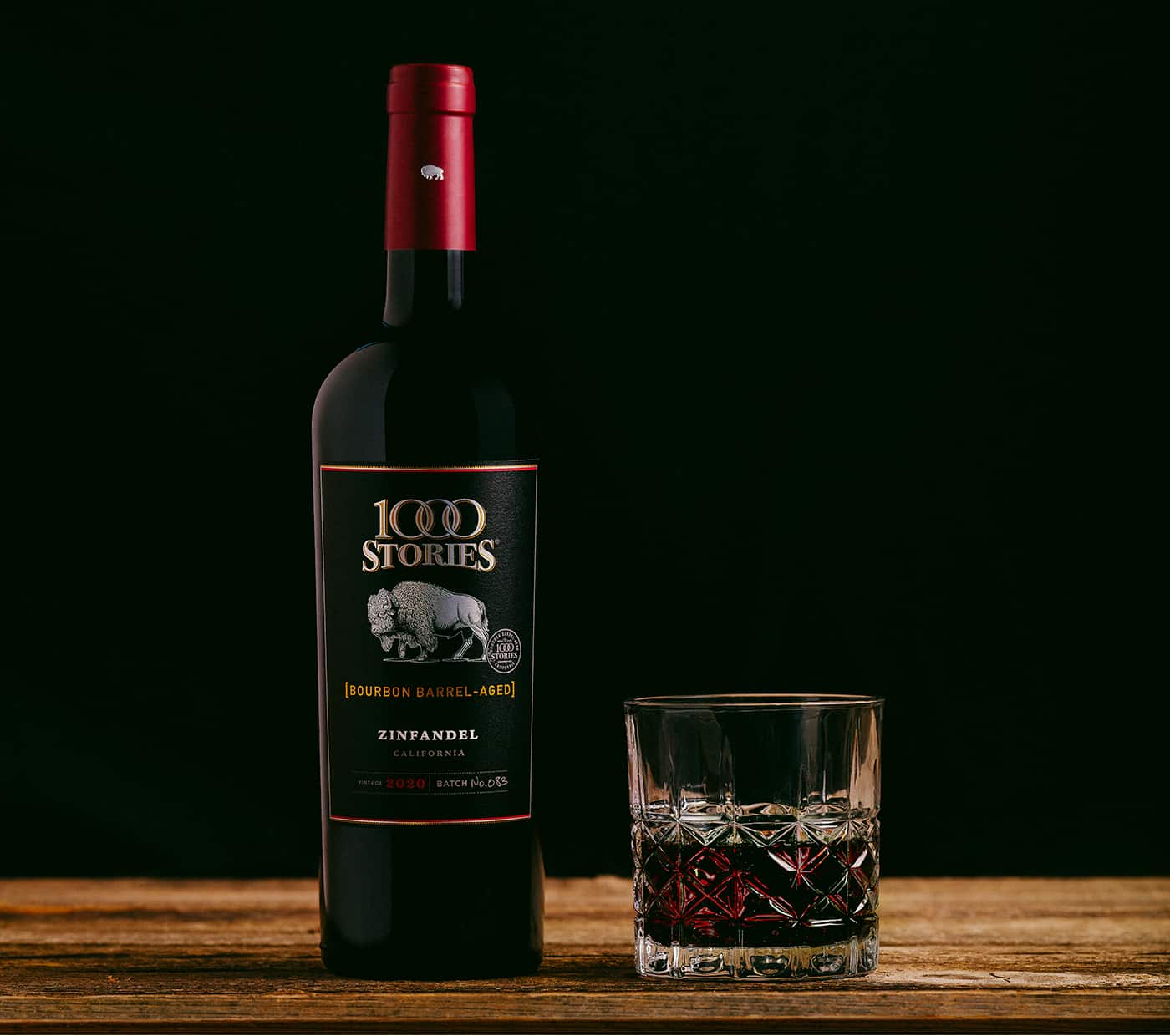 2020 Zinfandel – Batch 83
2020
A groundbreaking Zinfandel blended with Petite Sirah for added color and depth; flavors of red and black fruit, vanilla and sage; labeled by batch in a nod to the wine's origins.
Region: California
Price: $18.99
Wine Club Price: $15.19
VINEYARDS
Grapes are sourced from premium vineyards throughout California, selecting parcels which are most expressive. Mendocino County is celebrated for Zinfandel, so we consider these grapes an essential component to the blend. These Mendocino vineyards are located on bench land from Redwood Valley south to the Sanel Valley, a distance of 26 miles, and range in age from 9-45 years old.
BARRELS & AGING
1000 Stories begins its aging like most Zinfandels: in wine barrels. Then, the tradition transitions to innovation. Bob selects a combination of new and used bourbon barrels to complete the aging process. Each batch is crafted individually and is unique in its final profile. Aging in bourbon barrels imparts characteristics of charred vanilla and dried herbs.
Find 1000 Stories Wines Near You
Not able to locate your favorite 1000 Stories wine? Reach out to our team.