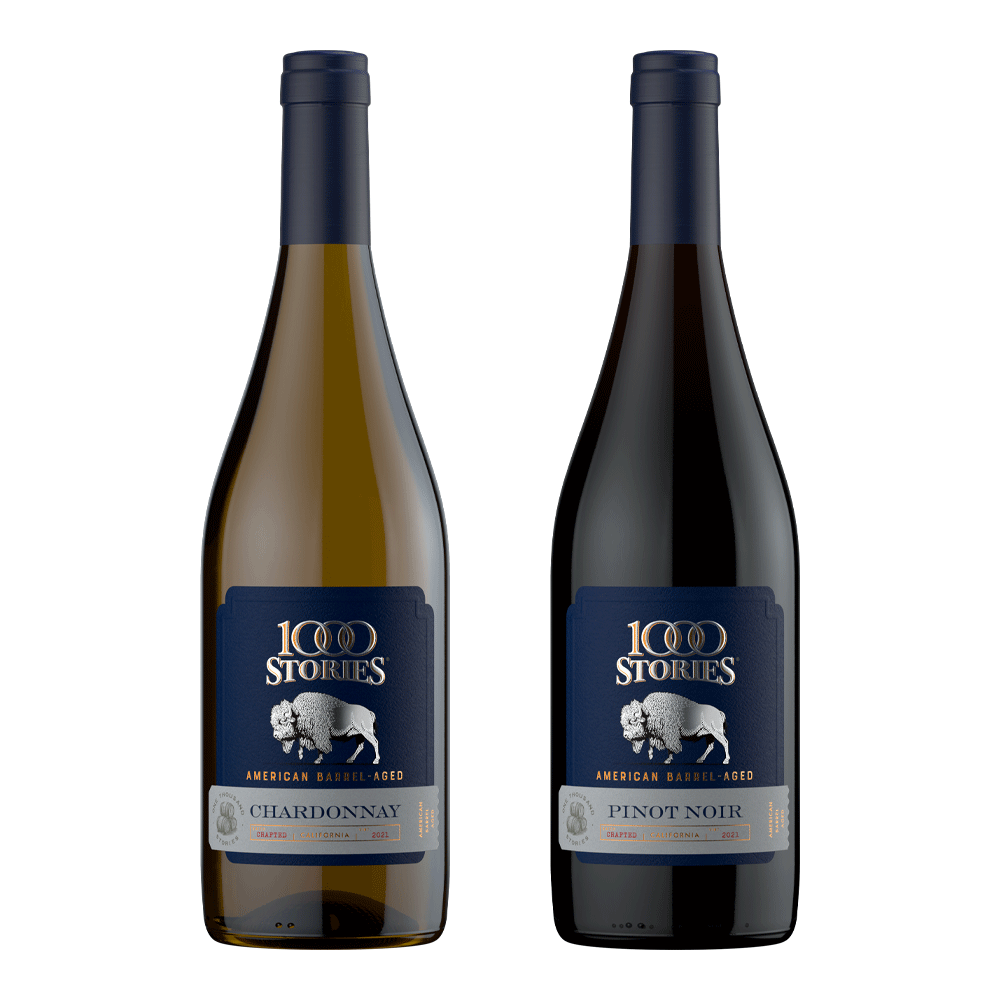 American Barrel-Aged Bundle
Our story began with an idea. What if we used a non-traditional type of barrel to age our wines? Our American Barrel-Aged wines are an embodiment of our ongoing commitment to exploration and experimentation. They are our call to never stop roaming and never stop living for the stories we'll tell next. 
Our American Oak barrels come from Minnesota and have been seasoned outdoors for a minimum of 24 months.
This bundle includes:
Pinot Noir vineyards in Monterey County's Arroyo Grande region contribute most of the fruit for this wine, with the remaining Pinot Noir coming from the cooler Santa Barbara region. These vines produce a wine that is medium-bodied with soft tannins and classic Pinot Noir aromas of red fruit, violet, rose petal and earthy mushroom. The flavors of this wine were enhanced by aging in seasoned American oak, bringing along hints of vanilla, coconut oil, and allspice. Our use of American oak is a twist on the usual method for aging Pinot Noir, and is a boldly spirited pursuit of doing things differently.
Our Chardonnay began its journey with high quality wine grapes largely coming from Monterey's  cool-climate Arroyo Seco region. The wine underwent malolactic fermentation, giving it an opulent, round mouthfeel. Working with American oak sourced from eastern Minnesota, Winemaker Sebastian Donoso carefully selected medium toast barrels, yielding a profile that imparts unique flavors of marshmallow, coconut oil and vanilla bean. Sebastian expertly crafted the final blend to create the perfect balance of classic Chardonnay notes and bold flavors that make 1000 Stories wines uniquely different.
Price: $34.99
Wine Club Price: $27.99