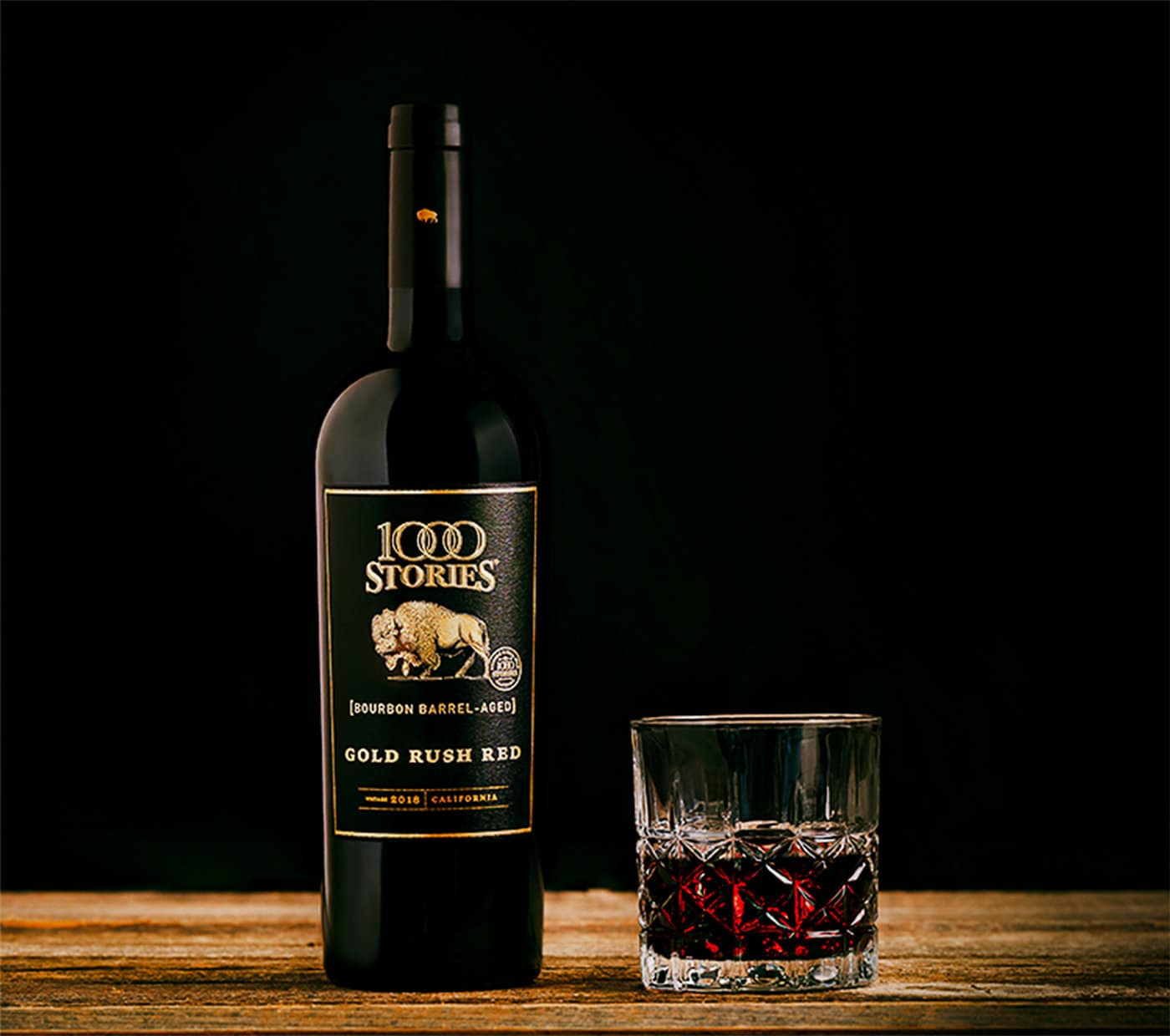 Red Blend 2018
Bourbon Barrel-Aged
2018
This Red Blend leads with the velvety-smooth texture of Merlot and the subtle style of Pinot Noir, uniting ripe raspberry and blackberry notes with a thread of cinnamon and nutmeg spice. Petite Sirah lends a deep purple hue and pleasing minerality to the blend, while Zinfandel rounds out the wine's luscious core of berry and spice. This red blend culminates in a bourbon-barrel finish of dried herbs and charred vanilla.
Varietal: Blend
Region: California
THE CRAFT
A blend of classic California varietals, including Merlot, Pinot Noir and Zinfandel, thisrnlayered offering balances ripe, juicy red fruit with heady notes of spice box and char.rnIn signature 1000 Stories fashion, Gold Rush Red was aged in traditional French andrnAmerican oak, with a portion finished in charred bourbon barrels before the final blendrnwas assembled.rn
THE WINE
An intriguing red blend of varieties such as Cabernet Sauvignon, Merlot, Zinfandel and Petite Sirah; flavors of cassis, leather and spice.
Find 1000 Stories Wines Near You
Not able to locate your favorite 1000 Stories wine? Reach out to our team.