 Chardonnay
American Barrel-Aged
$18.99
club price $15.19
More ways to get it
Join our wine club and save
$18.99
$15.19
Subscribe to save! Club members receive a 20% discount on all bottle purchases
Join club now Boldly crafted
Our Chardonnay began its journey with high quality wine grapes largely coming from Monterey's cool-climate Arroyo Seco region. The wine underwent malolactic fermentation, giving it an opulent, round mouthfeel. Working with American oak sourced from eastern Minnesota, Winemaker Margaret Leonardi carefully selected medium toast barrels, yielding a prole that imparts unique flavors of marshmallow, coconut oil and vanilla bean.
Margaret expertly crafted the final blend to create the perfect balance of classic Chardonnay notes and bold flavors that make 1000 Stories wines uniquely different.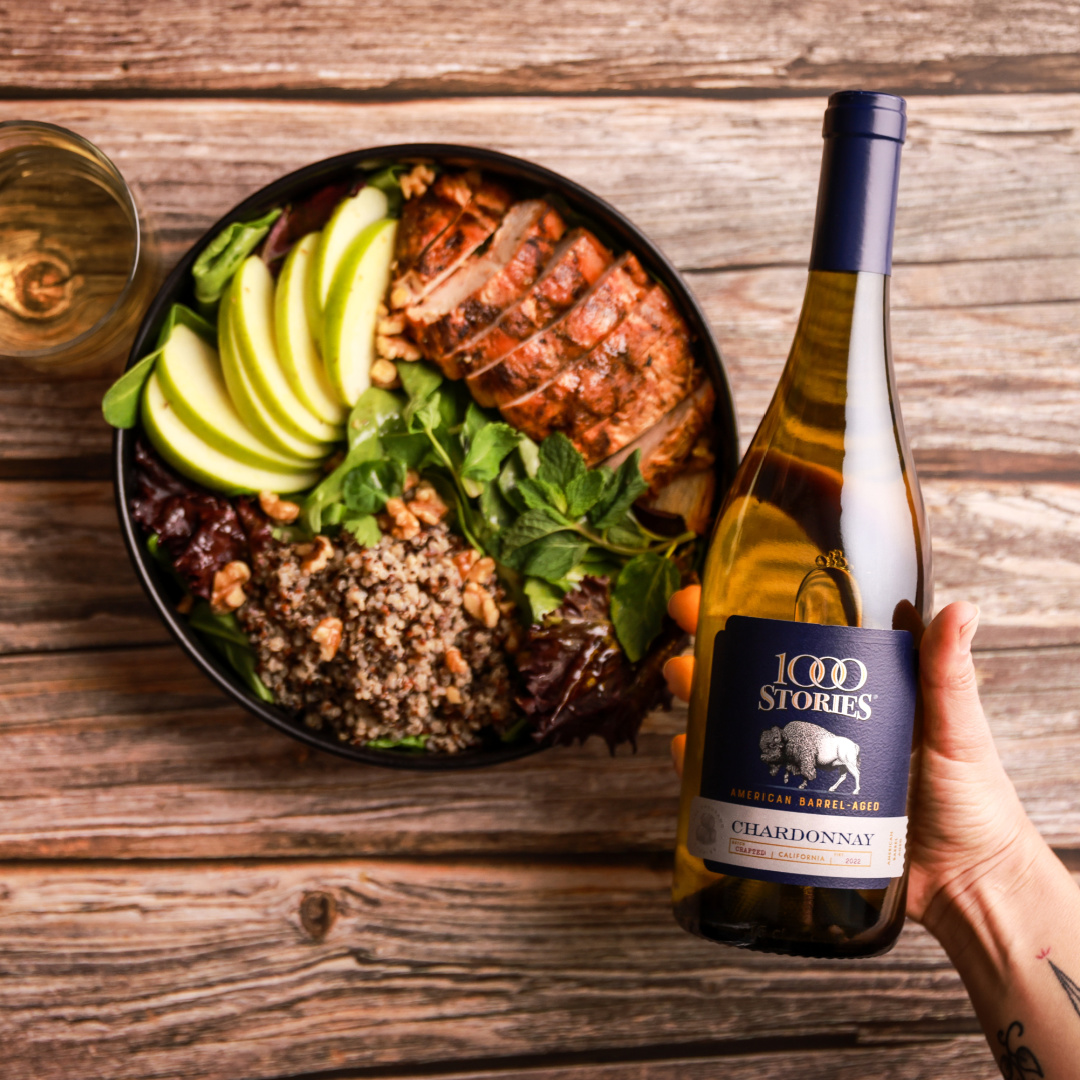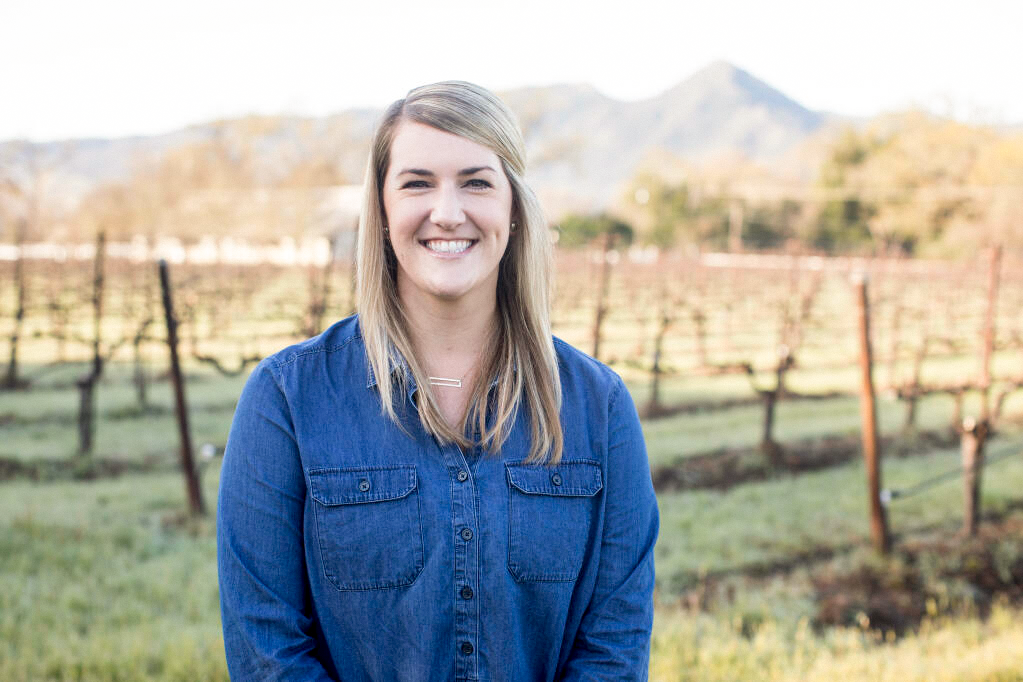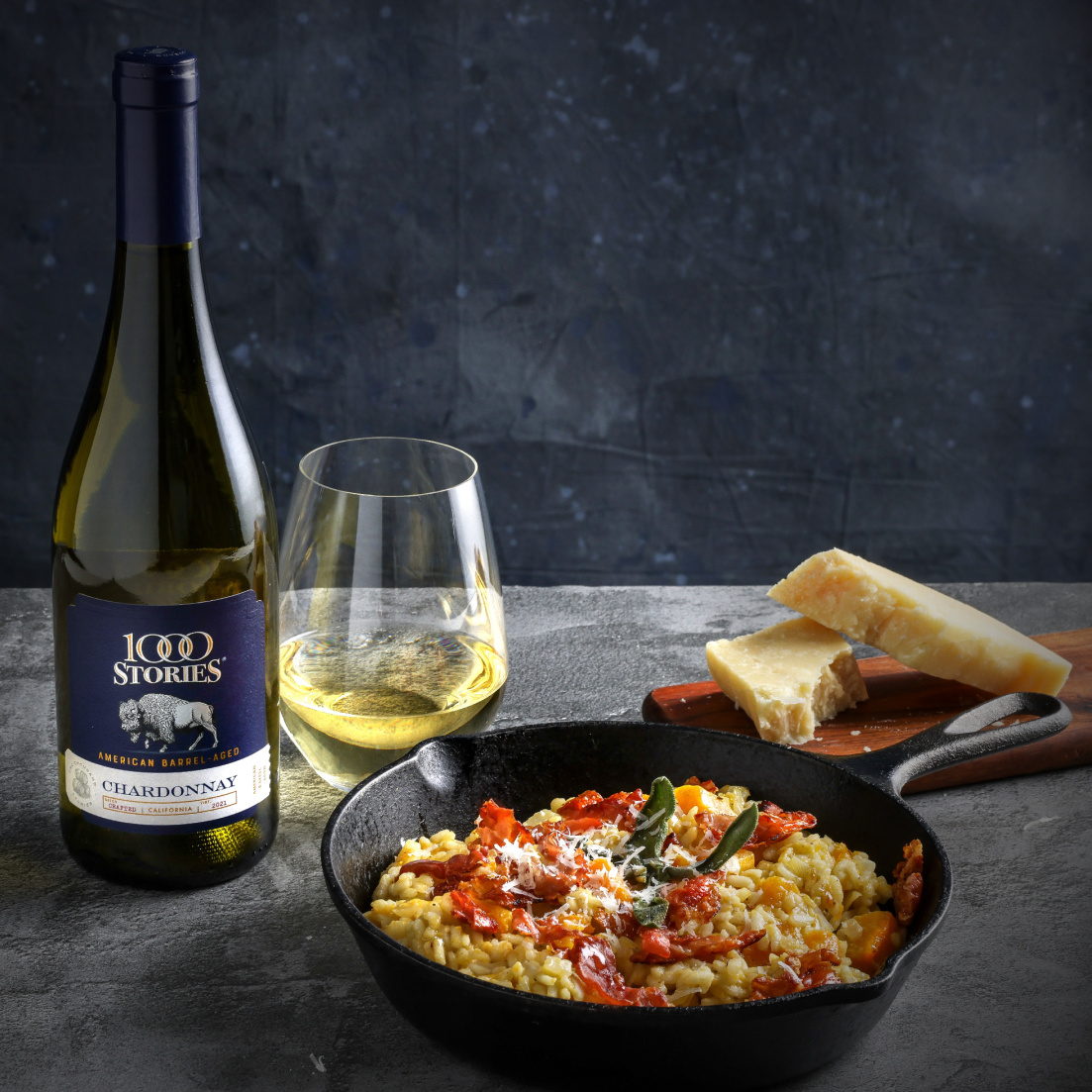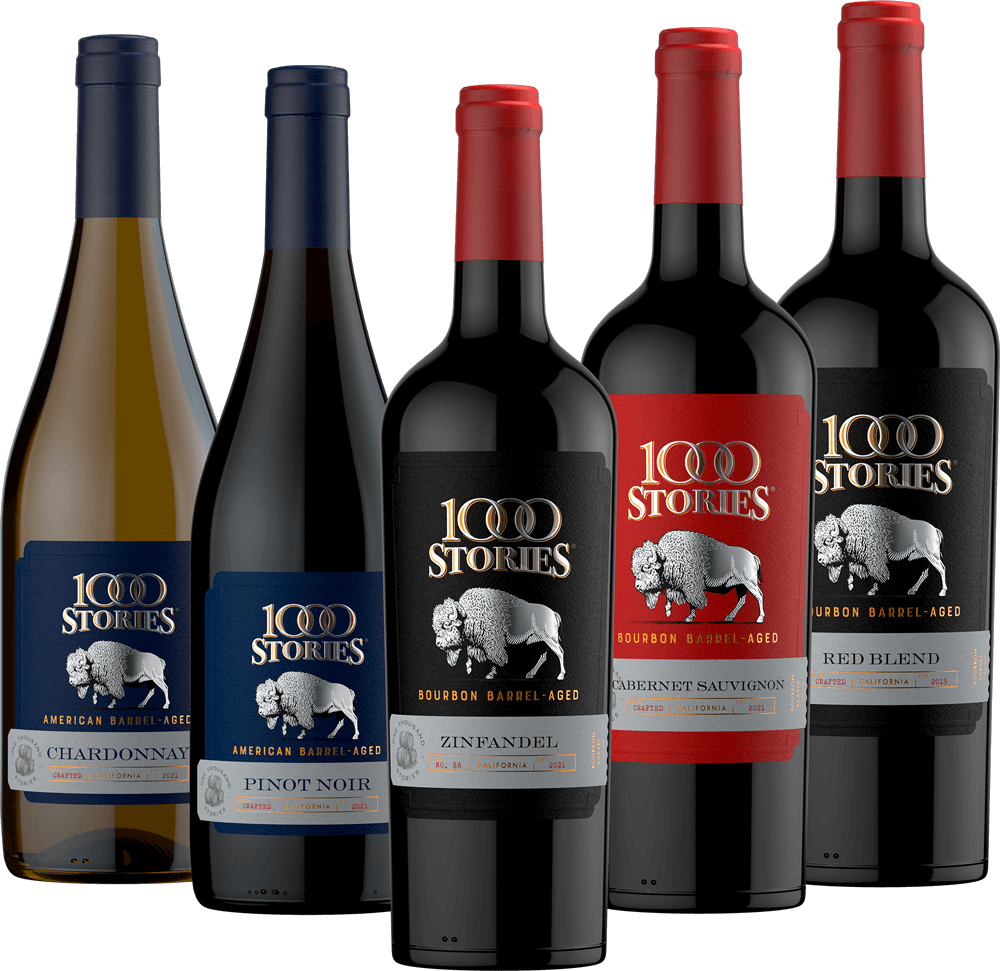 related bundles
Intro Bundle
What's Included
$84.99
wine club price: $75.96 PERFECT RECIPIES FOR
Chardonnay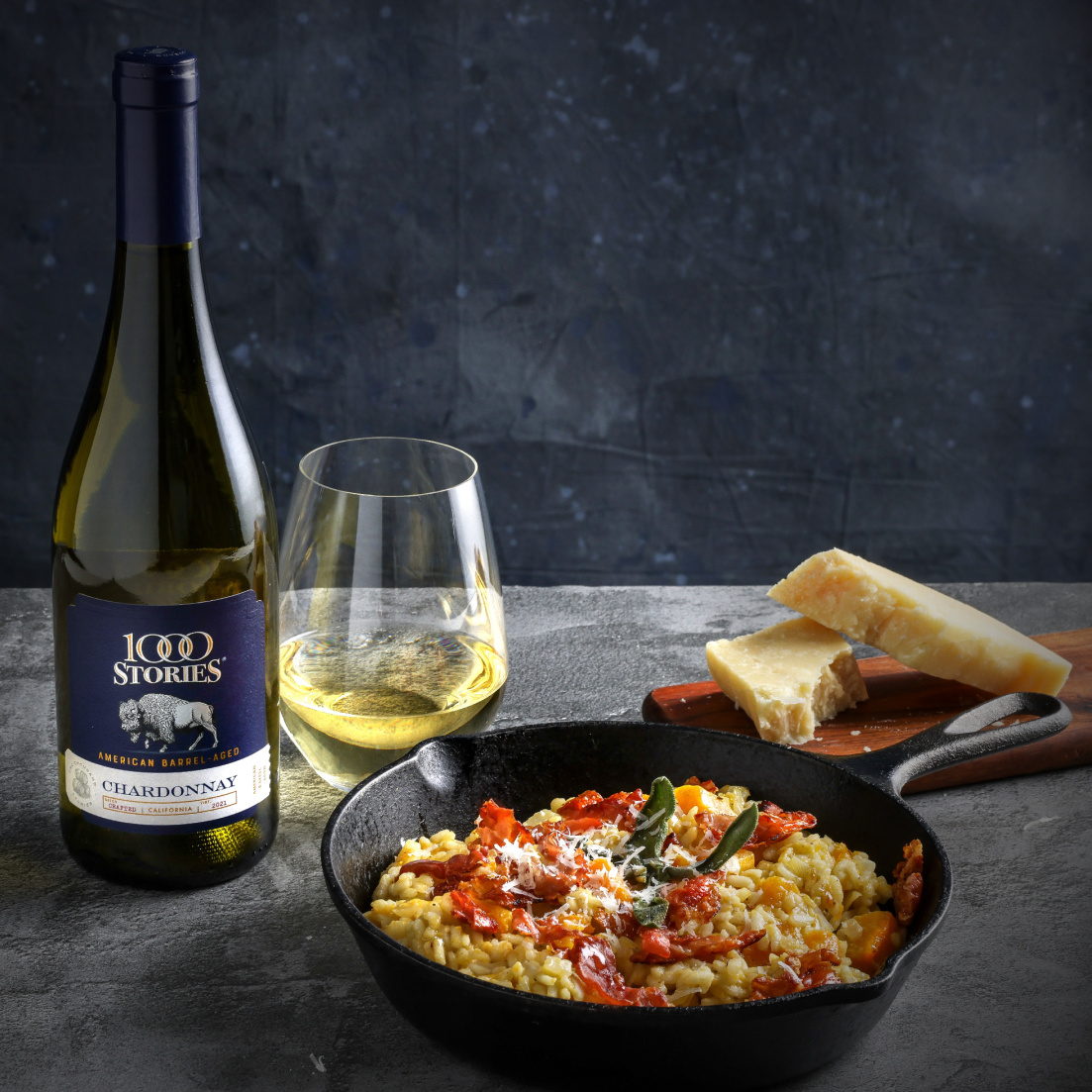 Butternut Squash Risotto with crispy prosciutto
We have two words for your Friendsgiving guests: Crispy Prosciutto.
Learn more