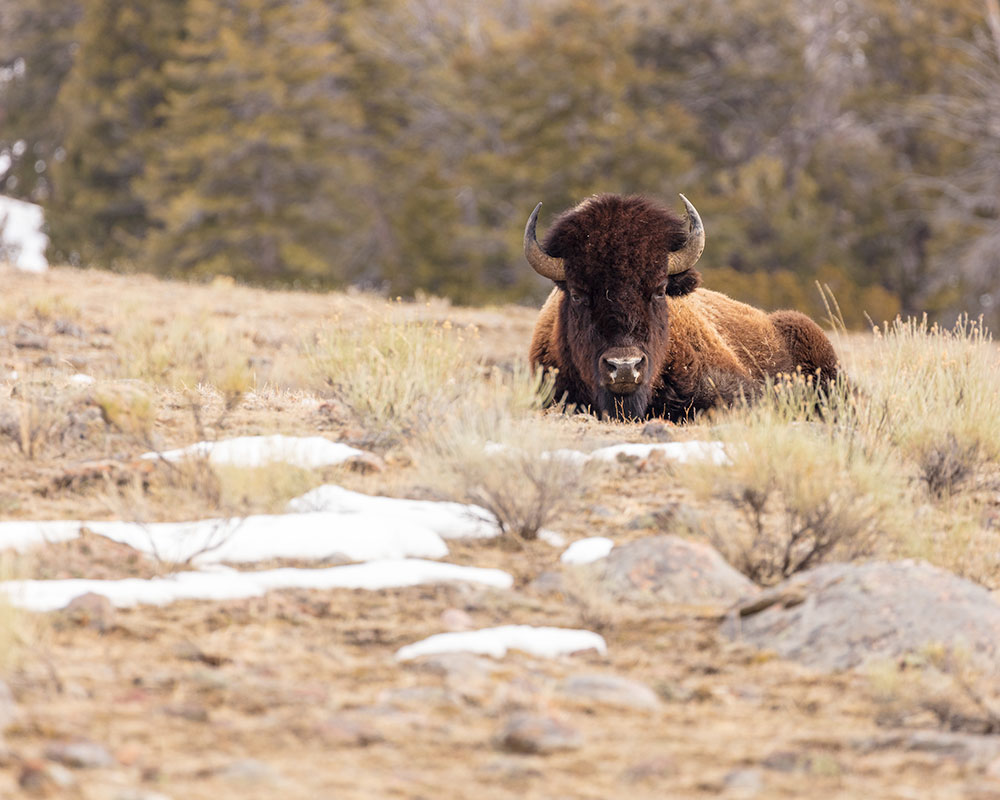 A bull bison rests in the sage | Photo by Jacob W. Frank, March 2018
1000 Stories Partners with Yellowstone Forever to Support Bison Conservation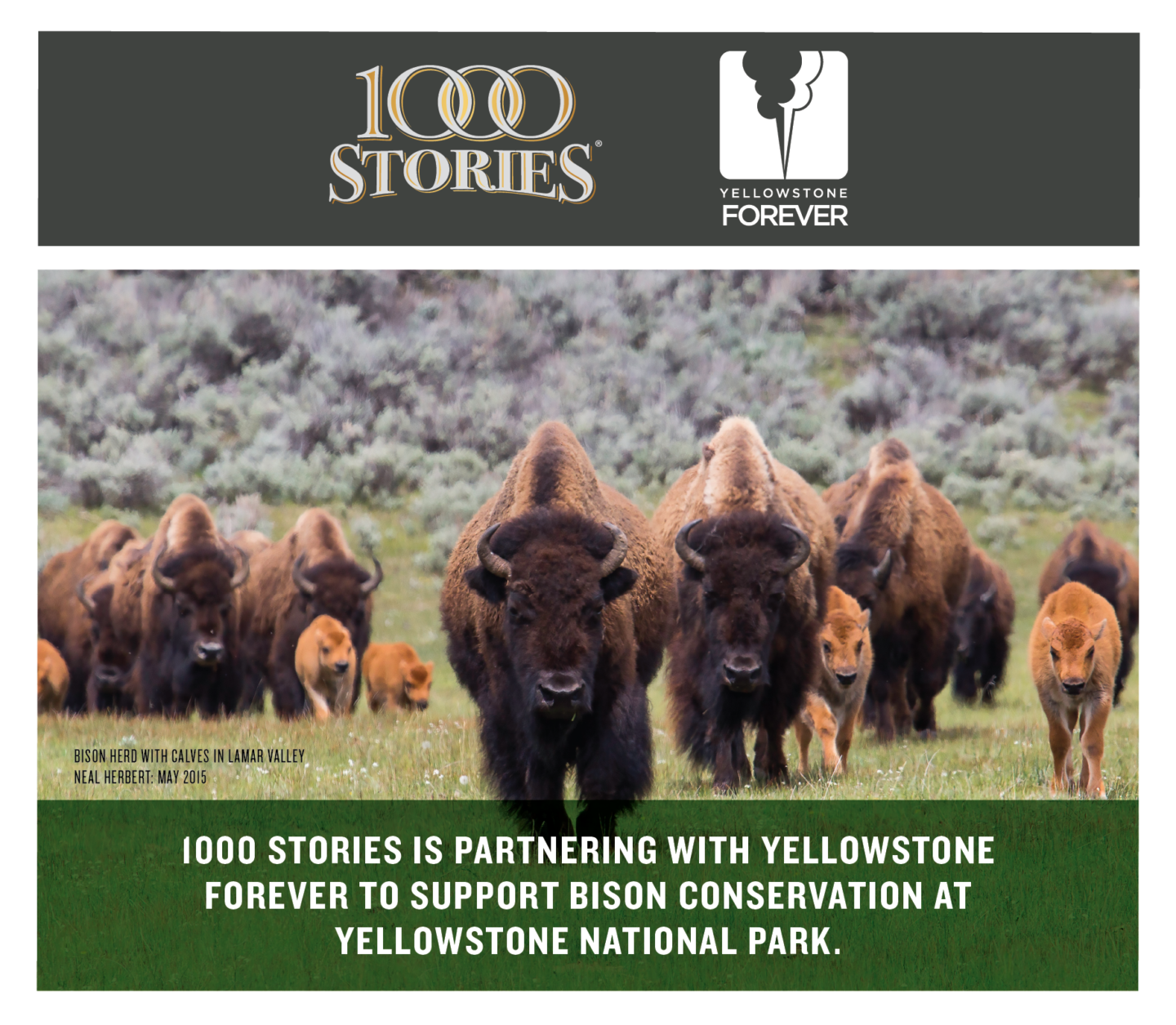 HOPLAND, Calif. May 25, 2023. 1000 Stories, the California winery that boldly pioneered bourbon barrel-aged wines, is partnering with Yellowstone Forever to support bison conservation at Yellowstone National Park. As a proud 2023 corporate partner of Yellowstone Forever, 1000 Stories will be supporting efforts to rehome Yellowstone-origin bison to Native American Tribes and support the ecological and cultural conservation of this iconic species.
"Yellowstone Forever is delighted to welcome 1000 Stories as a partner in our bison conservation efforts," said Sam Barkley, Yellowstone Forever's Senior Director, Strategic Partnerships. "The winery's commitment will help us continue to fund on-the-ground conservation efforts, and introduce a new demographic of nature lovers to our important programs."
"The partnership with Yellowstone Forever is a natural fit for us," said Tiffany Tran, Senior Brand Manager of 1000 Stories. "As a certified B-Corp, our company is thrilled to be putting our values into action, and helping protect the noble bison we honor on our 1000 Stories labels."
1000 Stories shares the bold, roaming spirit of the bison, with each wine telling incredible stories of exploration and discovery. Every bottle contains journeys, encounters, people and places—stories that stoke the roaming spirit and celebrate the natural world around us. A certified B-Corp, the winery strives to use business as a force for good, meeting high standards of positive social and environmental performance, accountability, and transparency.
Yellowstone Forever is the official nonprofit partner of Yellowstone National Park, with the mission to protect, preserve and enhance the park through education and philanthropy. For more information about Yellowstone Forever and the projects they fund, visit https://www.yellowstone.org/. 
ABOUT 1000 STORIES.
1000 Stories brings an expressive and bold take to wines. Starting with bourbon barrels and expanding to American oak, the nuance and character of each wine is brought to life through our barrel aging process. Named an IMPACT "Hot Prospect" brand three years in a row for its trailblazing portfolio, 1000 Stories consistently garners point scores of 90 or above from celebrated publications. The collection includes the new American Barrel-Aged Pinot Noir and Chardonnay along with the Bourbon Barrel-Aged Zinfandel, Cabernet Sauvignon and Red Blend. Each bottle conveys our curiosity about the world around us and ongoing commitment to sparking that curiosity in all of us.